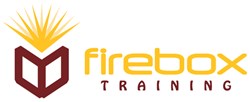 This show really gives us a place to mix with the decision makers in the Oracle industry, but on a very local level.
Golden, CO (PRWEB) January 17, 2012
Firebox founder and lead instructor Julie Johnson will be showcasing Firebox Training's latest Oracle Middleware Training Course during a free one hour training session at the Rocky Mountain Oracle User Groups' annual convention. Firebox will be offering a special show coupon valid for $300 OFF any Java, XML, Python, or Oracle training course offered by Firebox Training. This year's RMOUG annual training day's event will be held at the Denver Convention Center February 14-16, 2012. The Firebox Training session will be held on Session #9 Thursday February 16th from 11:15am-12:15pm.
"The Rocky Mountain Oracle User Group convention is a unique opportunity to mix with top Oracle IT professionals and enhance your skills through the break-out courses. We will be focused on demonstrating learning objectives from our revised Oracle Middleware training course," said Julie Johnson, the founder of Firebox Training. "This show really gives us a place to mix with the decision makers in the Oracle industry, but on a very local level," added Johnson.
This new Oracle Fusion Middleware Courseware features easy to follow illustrations and fresh content. Firebox now offers an Introductory Oracle Fusion course and an Advanced Oracle Fusion Training course. It is said that the course-ware makes all the difference between an average training experience and a remarkable one. We have incorporated the feedback from previous courses delivered and made impressive improvements in this release. Each course has fresh bold approach to explaining the often complex world of Creating Oracle ADF applications. The author is a staff member and instructor at Firebox.
This revised Oracle Fusion Training Course can be delivered on-site or online. The Instructor-led online Oracle ADF training courses offer the opportunity to learn at a price that won't break the training budget. The tuition fee for a professional 5-day Oracle Fusion training course starts at $2395, but generous multiple student and multiple course enrollment discounts are available. The Instructor-led online delivery format is the most popular delivery method because it offers a high end training with flexibility that fits n with the busy it workers' schedule. Ideal for companies with IT staff in multiple locations.
Firebox Training was founded in 2007 in Golden, Colorado. Since that time they have delivered Oracle ADF training courses as well as many other technical disciplines for well known organizations including General Dynamics, Bank of America, Comcast, Time Warner, Citrix Inc, City of Denver, City of Los Angeles and HP, just to name a few. Our instructors travel to client locations across the globe. Most recently we completed training in Sydney, Singapore, London, New York, Austin, Seattle and Denver.
For more information about the Rocky Mountain Oracle User Group, please visit their website at http://www.rmoug.org/. For more general information about Oracle Fusion Middleware check out http://www.oracle.com/us/products/middleware/index.html.
###