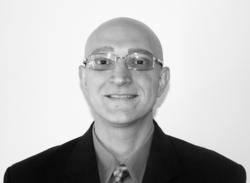 By leveraging Convertro's technology and applying advanced statistical modeling, we will be able to accurately predict the contribution of each marketing channel and advise clients on how to best maximize their revenue and profit
Santa Monica, CA (PRWEB) January 17, 2012
Convertro, the leader in providing advertisers enhanced transparency into the effectiveness of their online marketing channels and optimization, announced the appointment of Armen Avedissian as Chief Operating Officer. In the new role, Avedissian will apply Convertro's attribution technology beyond online marketing into tracking the effectiveness of offline advertising channels, such as television and radio.
"Convertro's advanced user tracking methods combined with ex post facto analytics capabilities generates the richest possible data set with infinite flexibility. For many marketers, television represents the most significant portion of advertising spend. By leveraging Convertro's technology and applying advanced statistical modeling, we will be able to accurately predict the contribution of each marketing channel and advise clients on how to best maximize their revenue and profit, said Avedissian. "My goal is to empower clients with marketing intelligence and optimization that to date has been available to only a select few companies that have spent millions of dollars developing in-house solutions."
Prior to Convertro, Avedissian was Chief Revenue Officer (CRO) of MyLife, where his media mix planning and optimization skills more than doubled revenues in a short period of time while lowering the cost per acquisition. Prior to MyLife.com, he led eHarmony through a period of exponential growth using similar methods.
"Avedissians' contributions and achievements at MyLife and eHarmony helped scale both companies into the highly profitable, well known brands that they are today by leveraging the power of television combined with quantitative analytics. He has proven success in managing and optimizing direct response media campaigns," said Jeff Zwelling, Chief Executive Officer of Convertro. "By combining his skills with our leading media attribution technology, we will provide clients with a holistic attribution approach to calculating ROI and optimization for all marketing channels, making this available for the first time as a SaaS model. Convertro gives our clients access to a best-of-breed marketing intelligence and optimization platform with no upfront cost or tax on internal resources."
About Convertro
Convertro provides advertisers enhanced transparency into the effectiveness of their marketing mix by tracking media channels and their resulting conversions. The Convertro platform's ex post facto design empowers marketers with infinite flexibility to add or tweak attribution models and apply optimizations, thereby providing them a better understanding of the actions that are actually driving sales and the data to make informed marketing decisions and beyond. Convertro is headquartered in Santa Monica, California with an office in Ra'anana, Israel and is backed by Bessemer Venture Partners.
###