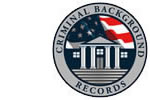 The Office of Personnel Management advocates the use of Pre-Employment Screening as an important part of workplace violence prevention.
Waltham, MA (PRWEB) January 25, 2012
Increasingly, workplace violence has become a critical concern for human resources departments and the population as a whole. On September 8, 2011 OSHA released a directive on Enforcement Procedures for Investigating or Inspecting Incidents of Workplace Violence. Workplace violence is defined by OSHA as: ... violence or the threat of violence against workers. It can occur at or outside the workplace and can range from threats and verbal abuse to physical assaults and homicide, one of the leading causes of job-related deaths. http://www.osha.gov/OshDoc/data_General_Facts/factsheet-workplace-violence.pdf
The purpose of this directive is clearly stated:
Workplace violence is a serious recognized occupational hazard, ranking among the top four causes of death in workplaces during the past 15 years. More than 3,000 people died from workplace homicide between 2006 and 2010, according to the Bureau of Labor Statistics (BLS). Additional BLS data indicate that an average of more than 15,000 nonfatal workplace injury cases was reported annually during this time.
http://www.osha.gov/OshDoc/Directive_pdf/CPL_02-01-052.pdf
Concurrently, recent guidelines from the Office of Personnel Management advocates the use of pre-employment screening as an "important part of Workplace prevention." To highlight the importance of screening it continues:
Prior to hiring an employee, the agency should check with its servicing personnel office and legal office, if necessary, to determine what pre-employment screening techniques (such as interview questions, background and reference checks, and drug testing) are appropriate for the position under consideration and are consistent with Federal laws and regulations.
http://www.opm.gov/employment_and_benefits/worklife/officialdocuments/handbooksguides/WorkplaceViolence/p1-s3.asp#pre-emp
It is easy to site statistics that pre-employment background screening is on the rise. But how extensive are these screenings? How deep do these background checks go? What level of information are they drawing upon? Pulling a single county criminal record may not provide the perspective a hiring manager requires in considering a candidates past. Also, continuing changes in technology may allow reports to be drawn quickly but how does one verify the authenticity and accuracy of these reports? In house background screening may rely on out-dated practices, might not have advantages of current information, and depends on time-availability of employees. Further, one must consider the consequences of in-house background screening by an HR department that may not be up-to-date on current practices. The opportunity for negligent hiring can occur and the cost could be considerable. Failure to follow local, state, and federal regulations for background screening can have a negative impact on a company's bottom line.
It is clear that in today's modern, fast-paced economy utilizing a third-party is the right move.
CriminalBackgroundRecords.com provides significant advantages to businesses and organizations:
1. A full line of background screening products with access to current information drawn from County Court researchers as well as up-to-date databases.
2. Familiarity and compliance with today's variety of legislation that mandates the activities of the background screening industry. CriminalBackgroundRecords.com operates under full compliance of the Fair Credit Reporting Act. http://www.ftc.gov/os/statutes/031224fcra.pdf
3. CriminalBackgroundRecords.com provides reports and other documents, such as employee release forms, that are in full compliance to applicable laws, to its customers.
4. Helps protect against negligent hiring liability.
5. Provides a safe and secure on-line portal that allows clients to access information 24/7.
But the greatest advantage CriminalBackgroundRecords.com offers is assisting a company in creating a safe and secure work environment.
An extensive background check by CriminalBackgroundRecords.com will assist any company working toward a safe and secure work place. A workplace free from threat of harm increases employee satisfaction and increases long-term employment. The cost of replacing a short-term hire is roughly 1 to 6 times the annual cost of that position and negative publicity created by workplace violence could cause irreparable damage.
Also, utilizing CriminalBackgroundRecords.com for all your pre-employment background screening needs is cost effective. Conducting background screening in-house is a slow, costly process. With full understanding of modern background screening methods CriminalBackgroundRecords.com has the access and the experience to gather information in a timely, cost effective manner.
CriminalBackgroundRecords.com has been working with companies and organizations for over ten years, assisting them in a wide variety of screening requirements. They know the intricacies of the industry and help customers remain compliant. Additionally, CriminalBackgroundRecords.com can assist with issues that arise in pre-employment, such as removing criminal records due to a judge ordered expungement request.
Contact CriminalBackgroundRecords.com today to help get you started with all your background screening requirements. Utilize their knowledge and capabilities to create a safe and secure work environment. Go deeper than a single county criminal record search. Go all the way with CriminalBackgroundRecords.com.
About CriminalBackgroundRecords.com
CriminalBackgroundRecords.com is an Information Enterprises, Inc. Solution and is a national background checking site that specializes in criminal background checks. The site has been providing background checks to employers, schools, universities, landlords, individuals and other entities for over a decade and has active members in all 50-US States. Individual products consist of criminal background checks including county, state and national background checks, Social Security number validation, address history traces, Federal court searches, driving records and professional verifications. Visit them online at: http://www.CriminalBackgroundRecords.com.
If you would like to work with a sales representative to help create a safe work environment, setup a monthly billing account, get discounted pricing and gain access to various background checks send an email to bd(at)infoeinc(dot)com and a representative will contact you.
# # #