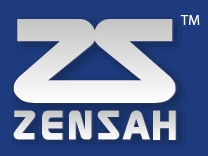 The growth in the demand for Zensah® Compression products by skiers and other winter athletes has exceeded all expectations.
Miami, FL (PRWEB) January 17, 2012
Zensah®, the leading boutique brand in compression apparel, has seen their products rapidly adopted by winter sport enthusiasts. From skiers to those that snowboard, professional and amateur athletes are all able to experience increased performance and recover faster, keeping their legs fresh with Zensah® Compression Apparel.
At Outdoor Retailer Winter Market 2012, Zensah® will be exhibiting their innovative compression apparel at booth #40159. Winter sports take a toll on the body. Compression helps to prevent micro-tears and enhance circulation, thereby reducing the chance of injury and muscle soreness, as well as keeping the body warm. The show takes place in Salt Lake City from January 19th to January 22nd, attracting exhibitors and retailers from all parts of the country that specialize in outdoor winter sports.
Company spokesman, Ryan Oliver says, "We are excited to be exhibiting at Outdoor Retailer Winter Market for the first time. There have been countless emails and calls from retailers letting us know what a difference Zensah® compression products have made with their customers. The growth in demand for Zensah® Compression products by skiers and other winter athletes has exceeded all expectations. In addition to feedback from consumers, our specialty retailers have seen increases in sales of Zensah® as a result of the demand from winter sports enthusiasts."
Zensah® uses a proprietary fabric in their apparel which is thermo-regulating, moisture wicking and ultra-breathable. Compression helps increase oxygen blood flow providing muscles with the oxygen they need. This helps increase performance, and allow for faster recovery. Designed by athletic trainers, Zensah® Compression products feature innovative compression technology to help skiers and outdoor athletes reach their full potential and enjoy the sport they love.
Featured products at Outdoor Retailer Winter Market will include the Zensah® Compression Leg Sleeves. The leg sleeves help to prevent micro-tears, reducing the chance of injury and keep legs feeling fresh. The pin-point compression in each Zensah® Leg Sleeve helps to alleviate shin splints by giving the calf and shin targeted support. The compression leg sleeves are also used as a recovery tool after outdoor activities such as skiing, snowboarding, or hiking to help reduce soreness.
Zensah® Compression Tops make superior base layers, as they contain advanced silver ion technology that provides warmth without overheating. Each top is made in Italy and is seamless in design to ensure superior comfort.
Be sure to stop by the Zensah booth and experience their innovative products.
Zensah Compression is available at athletic specialty stores throughout the United States and can be found online at http://www.zensah.com.
About Zensah®: Zensah®, based in Miami, is the originator of seamless compression technology used by runners, triathletes, cyclists, and other outdoor sports. Zensah® is the number one selling high end compression brand in the world. Zensah® offers compression apparel products for performance and recovery.
Ryan Oliver
ryan(at)zensah(dot)com
ZENSAH COMPRESSION APPAREL
(305) 935-4619
###