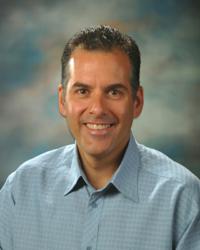 If I can spend my Saturday afternoon quickly helping many people get rid of a back pain, or sciatic nerve pain, then it's a Saturday well spent.
San Diego, CA (PRWEB) January 18, 2012
In America's finest city where the temperature is usually sunny and 72 degrees it is rare to find someone with Saturday office hours; but Dr. Harry Heeder, founder of Growing Chiropractic in San Diego's suburb known, as Hillcrest is the exception. When asked why he was in his office on Saturdays, Dr. Heeder responded, "If I can spend my Saturday afternoon quickly helping many people get rid of back pain, or sciatic nerve pain, then it's a Saturday well spent."
"I get a lot of calls from people who have slept wrong, or engaged in other activities such as sports or dancing causing them back or neck pain." Dr. Heeder added, "I can usually get them in for a quick and inexpensive chiropractic exam or chiropractic adjustment on Saturday mornings, and have them out of pain by Saturday afternoon. Sometimes it is as simple as adding proper back stretching, and a chiropractic adjustment to get them out of pain and back to their game, or spending time with their kids or whatever their normal Saturday routines are."
Dr. Heeder started offering Saturday chiropractic adjustments because he had so many clients living with pain throughout the week that did not necessarily need to. These practice members simply could not make it into his chiropractic office after work during the weekdays, or found it hard to get in for a chiropractic adjustment early in the morning before work. "My goal is to reduce stress and the body's stress response that often leads to neck pain or back pain. Those pains are often the symptoms of the very stress people have to deal with from day to day. Saturday mornings are a good time for people to sleep in and then come in for a quick Saturday chiropractic appointment. My clients find it's a great way to get their backs on track, no pun intended," said Doctor Heeder. "I have always been a solutions person and it feels great to help a new member out of sciatic nerve pain, neck soreness, or a backache, and providing office hours on Saturday does that for a lot of my chiropractic clients in San Diego."
Doctor Harry Heeder is one of the only chiropractors offering chiropractic adjustments on Saturdays and his staff at Growing Chiropractic can book an appointment for first time clients right over the phone at 619-450-4429. A chiropractic coupon is available at http://www.hillcrestchiropractic.net/ for first time chiropractic exams and office visits.
About Growing Chiropractic:
Dr. Heeder graduated from the highly-selective chiropractic college of Life University in Marietta, Georgia. He is a neurologically-based chiropractor focused on providing individual and family chiropractic care. Growing Chiropractic, one of only two such offices in California, can measure and monitor the stress program at work in your body with their computerized Stress Response Evaluation that goes beyond the basic symptoms of sciatic nerve pain, back aches, or neck pain symptoms, this chiropractic evaluation seeks to find the cause of your back or neck pain.
###