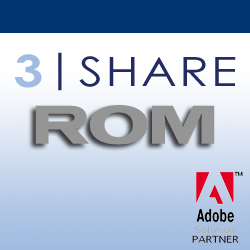 3|SHARE's Network Operations Center allows us to proactively monitor our connected client sites and significantly improve the uptime of Adobe CQ5," said Jess Moore, CEO and Co-Founder of 3|SHARE
Carlsbad, CA (PRWEB) January 18, 2012
3|SHARE, an Adobe Systems Business Level Solution Partner and leading implementer of CQ5 has today announced the opening of its new NOC in Buenos Aires, Argentina.
The new center enables 3|SHARE engineers to monitor connected customer sites around the world and to provide remote CQ5 support. ROM Services include system set-up, 24x7x365 health monitoring, remote problem remediation, administration, and advanced services.
Using the encrypted, secure internet connectivity of the NOC, 3|SHARE engineers can perform remote incident remediation and proactive maintenance. In cases where direct client interaction or an onsite visit may be required, 3|SHARE can notify customers via phone call, email or text message.
"3|SHARE's Network Operations Center allows us to proactively monitor our connected client sites and significantly improve the uptime of Adobe CQ5," said Jess Moore, CEO and Co-Founder of 3|SHARE. "When there is a problem that impacts CQ5, we receive an automated alert and we can fix the issue remotely from the NOC. In fact, issues are frequently resolved before our clients are aware that they ever had a problem."
3|SHARE's ROM for CQ5 service includes several benefits such as alerts, health status checks, aggregation of performance data, and continuous risk assessment.
"When a company is breached, the damage goes well beyond compromised data, possible regulatory penalties, and bad press," Richard Brown, Chief Technology Officer and Co-Founder of 3|SHARE, remarked. "The greatest damage to a company is the loss of its customers' and partners' trust. Through our continuous risk assessment services, 3|SHARE enables its clients to significantly increase the security of their CQ5 environment."
ROM for CQ5 is a flexible subscription-based service that maximizes the value 3|SHARE clients generate from their Adobe CQ5 investment. The offering provides monitoring, proactive incident management, system administration, and advanced services for the complete CQ5 hardware and software stack. For more information, please visit the company website at http://www.3sharecorp.com
About 3|SHARE Corporation: 3|SHARE is a Business Level Adobe Systems Solution Partner and leading implementer of CQ5 coupled with Omniture® analytics technologies.
3|SHARE is set apart from other consulting firms by its highly skilled consultants, innovative tools and unparalleled commitment to customer success.
Headquartered in Carlsbad, CA, 3|SHARE specializes in CQ5 Expert Services, Implementations, Training, and ROM Services for its customers throughout North America.
###