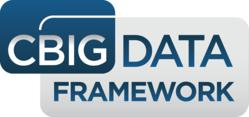 "The amount of data is growing and the complexity of getting value out of the data is increasing. Organizations that successfully capture the value of Big Data will have a huge competitive advantage of their competi
Rosemont, IL. (PRWEB) January 19, 2012
Chicago Business Intelligence Group (CBIG) has introduced the first, comprehensive structure for Big Data Analytics. CBIG's Big Data Analytics Framework. CBIG's Big Data Analytics Framework's has been developed from the ground up and refined over past decade by experts in the field and used successfully in leading organizations including: retailers, pharmaceuticals, .com's and global software development firms.
CBIG's Big Data Analytics Framework has four components: Strategy, Architecture, Integration and Realization. Each component is built upon the other, providing organizations a complete roadmap, including: tools, technologies, organization, processes, governance and business value measurement. "With the confusion around Big Data Analytics, firms need a proven approach to success. Our Big Data Analytics Framework has been battle-tested in the field by people who have been planning, designing and architecting the largest, most complex data warehouse and business intelligence programs over the past 20 years", states Todd Nash, President of the CBIG Consulting.
Krish Krishnan, VP of Strategy and Innovation, a recognized worldwide expert in Data Warehousing and Business Intelligence, known for his Big Data and Unstructured Analytics specialization led the development of the Framework. "The amount of data is growing, there are a lot of solutions out there and the complexity of getting value out of the data is increasing. Organizations that successfully capture the value of Big Data will have a huge competitive advantage of their competition", says Krishnan. "Our Big Data Analytics Framework is solely focused on making sure our clients are the winners".
With the release of this latest version of their Big Data Analytics Framework, the Chicago Business Intelligence Group will be offering the opportunity for organizations to learn from the experts. Organizations interested in learning more about the Framework or those that have already committed to building a Big Data program, can take advantage of CBIG's expertise via their Big Data Analytics – Discovery and Assessment. CBIG's Big Data Analytics - Discovery and Assessment uses CBIG's proprietary Big Data Framework as the foundation for the assessment. "We've found this is a great way for organizations start or assess a Big Data program. It's a low-cost, high-value proposition", states John Onder, Managing Director.
About the Chicago Business Intelligence Group
Chicago Business Intelligence Group (CBIG) consultants are experts in Big Data, Data Warehousing and Business Intelligence with over 20 years in the industry working with Fortune 100 to mid-size businesses in solving mission critical reporting and analytical needs. For more information, please visit http://www.chicagobigroup.com or contact John Onder at: 630-215-5970 or at john(dot)onder(at)chicagobigroup(dot)com
###