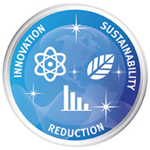 Wilmington, DE (PRWEB) January 19, 2012
Time is running out to enter the 24th DuPont Awards for Packaging Innovation, according to DuPont. Deadline for entries in the industry's longest-running competition is Feb. 24, 2012. Products commercialized no earlier than January 2010 are eligible. Winners in the program will be honored in May during a ceremony with DuPont senior leadership in Wilmington, Del. They also will be invited to engage with the panel jury to gain insights and advice during an adjacent educational program.
In evaluating entries, the independent juror panel will consider excellence in one or more of these areas: innovation, sustainability and cost/waste reduction. There is no fee for entry, and DuPont materials do not need to be in the packaging structure. Forms, guidelines and past winners can be seen at http://www.packaging.dupont.com. Packaging designers, converters, consumer goods producers, retailers and equipment manufacturers from around the world are encouraged to enter their new product packaging developments.
DuPont Packaging & Industrial Polymers manufactures an extensive mix of adhesive, barrier, peelable lidding and sealant resins and provides a globally networked development team to work with customers on packaging programs that help protect the product, environment; improve shelf appeal, convenience; and reduce cost in the food, cosmetics, medical products and other consumer goods and industrial packaging industries.
DuPont (NYSE: DD) has been bringing world-class science and engineering to the global marketplace in the form of innovative products, materials, and services since 1802. The company believes that by collaborating with customers, governments, NGOs, and thought leaders we can help find solutions to such global challenges as providing enough healthy food for people everywhere, decreasing dependence on fossil fuels, and protecting life and the environment. For additional information about DuPont and its commitment to inclusive innovation, please visit http://www.dupont.com.
(Hi-res image can be downloaded at http://www2.dupont.com/Packaging_Resins/en_US/assets/images/awards/2010/awards_icon_hi-res.jpg)
###