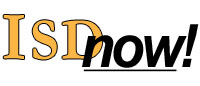 Baltimore, MD (PRWEB) January 19, 2012
UMBC's ISD Now Webinar Series is holding its next webinar on Monday, February 20, 2012 from 2 to 3 p.m. EST. Guest speaker, Richard Byrne, one of the thought leaders using free technology for teaching and the author of the well-known website http://freetech4teachers.com, will discuss Discovery, Discussion, and Demonstration.
This session provides a framework for technology integration in schools. While participants will learn about a number of free tools, the focus is really on the purposes of using technology schools.
Join us for this free webinar and learn about:
Discovery - Advanced Google search options and other search tools, as well as re-using and citing materials found on the web.
Discussion - Blogs, wikis, and private-label message board systems (like Ning) for sharing our discoveries and building upon them through discussions with colleagues and or students.
Demonstration –Tools for creating multimedia ebooks, videos, and podcasts, and platforms for sharing those products with a wider audience.
This webinar is free and open to the public. If interested in attending, please RSVP online at http://www.isdnow.umbc.edu.
###