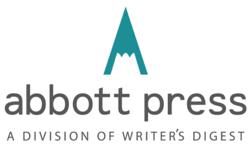 Bloomington, IND (PRWEB) January 17, 2012
Abbott Press, a division of Writer's Digest, today announced that Keith Ogorek, senior vice president of marketing at Author Solutions, Inc., will participate as both a speaker and panelist at the 2012 Writer's Digest Conference. Considered a thought leader in the indie publishing space, Ogorek provides a unique perspective on the publishing industry. He is the author of two books, "Eli the Stable Boy" and "A Clear View," and writes and maintains "The Indie Book Writers Blog."
The theme of this year's conference is "Get discovered—get published," and is designed to educate authors about fundamental writing and marketing techniques that are essential to success. Ogorek brings years of writing and publishing experience to the conference and is eager to share his expertise in his workshop titled, "The Seven Secrets of Successful Self-Published Authors." Ogorek will also be participating in the "Navigating the World of Self-Publishing" panel discussion.
"Writer's Digest is highly respected in the writing world, and this year's conference demonstrates their commitment to keeping authors up to date about how emerging technologies and new publishing options are changing the publishing world," said Ogorek. "I'm looking forward to speaking at the event about the advantages self-publishing provides authors."
The Writer's Digest Conference is being held at the Sheraton New York Hotel & Towers in New York City on January 20–22. The three-day conference is designed to connect authors with influential agents, industry innovators, and the creative minds that define the writing community. To learn more about the Writer's Digest Conference, please visit: http://www.writersdigestconference.com. For more information about self-publishing with Abbott Press, visit http://www.abbottpress.com.
About Abbott Press
Abbott Press, a division of Writer's Digest—the oldest and most respected publisher devoted to the education and advancement of writers—is an indie-publishing imprint dedicated to helping writers bring their literary vision to digital and print. Author Solutions, Inc., a leader in indie book publishing, will fulfill publishing, sales, and marketing services for Abbott Press. For more information, or to begin publishing a book today, log on to http://www.abbottpress.com or call 866-697-5310. For the latest, follow @abbottpress on Twitter or friend Abbott Press on Facebook.
###