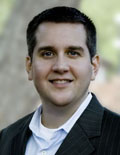 We are excited about working with MCP. The partnership allows us to extend our services to small and mid-sized providers quickly, efficiently and at a price that is typically only seen at large
provider sites.
Roswell, Georgia (PRWEB) January 23, 2012
MediStreams LLC, a Healthcare Revenue Cycle Management company entered into an agreement with Mississippi Coast Physicians, LLC whereby MediStreams' cloud hosted Remittance Automation services will be offered to MCP members at pre-negotiated, competitive prices.
Mississippi Coast Physicians, LLC (MCP) is owned and operated by healthcare providers who live and work in the Mississippi Gulf Region. MCP is a committed model of providers that offer employers and healthcare consumers, a full continuum of services. Participating providers have been carefully selected and credentialed and benefit from access to the organization's Group Purchasing Program.
The participating Physician Practices can now add the MediStreams services for conversion of paper Explanation of Benefits (EOBs) to formatted ANSI 835s, eliminating data entry and providing for a permanent archival of all remittances. A standardized electronic posting file automates the posting of 100% of remittances, regardless of the original source or format of the EOB or remittance. The service reduces back office costs, decreases accounts receivable days and increases accuracy and efficiency.
The initial provider to sign on for the service is Dr. Alfred E. McNair, MD, with Digestive Health Center PA, with practicing gastroenterology offices in Biloxi, Ocean Springs and Pascagoula, and D'Iberville, Mississippi. When asked why his practice contracted with MediStreams, Dr. McNair stated that he wants to improve the efficiency and accuracy of his billing and business office which will allow him and his partners more time to focus on their patients and the practice of medicine.
About MediStreams LLC
MediStreams is a Healthcare Revenue Cycle Management company with a focus on streamlining the remittance process. The innovative approach to their implementation process allows them to onboard providers quickly; lowering the barrier to entry for these cost saving services. They integrate with most of the industry leading patient accounting and practice management systems to deliver payment posting files that meet the specific requirements of their customers. MediStreams meets audited benchmarks for high availability while exceeding generally accepted standards for security and compliance. For more information about MediStreams visit their website at http://www.medistreams.com or call (888) ANSI-835.
About Mississippi Coast Physicians, LLC
Mississippi Coast Physicians, LLC, (MCP) was founded by community physicians to offer accessible, cost effective and high quality healthcare services to employers and healthcare consumers along the Mississippi Gulf Coast. MCP is a regional network of credentialed physicians who are committed to improving the health status of their patients and the communities where they practice, while reducing overall healthcare costs for their patients and local employers. MCP was formed with a goal to be the integrator of care that links physicians, hospitals, and other healthcare providers into one regional health system. For more information about MCP LLC and the services they provide, contact Mr. Wayne Williams, Exec. Dir. MCP LLC., at 727-271-8995 or via email W2LLC(at)AOL(dot)COM.
###