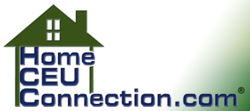 These NBCOT PDU Packages will allow OTRs and COTAs to meet their professional development requirements with one convenient, customizable course package.
Plano, TX (PRWEB) January 19, 2012
HomeCEUConnection.com is excited to announce our brand new, customizable National Board for Certification of Occupational Therapy (NBCOT) professional development unit (PDU) packages for certified Occupational Therapists and Occupational Therapy Assistants. These NBCOT PDU Packages will allow OTRs and COTAs to meet their professional development requirements with one convenient, customizable course package.
HomeCEU specializes in providing quality continuing education for Occupational Therapy professionals that is relevant, evidence based, and convenient. These specially developed packages allow certificants to choose from three core focus areas, Orthopedic, Neurological, and Geriatric to create a package which suits individual learning needs. The Geriatric and Orthopedic packages will also allow OTRs and COTAs to indicate an optional Practice Area of Emphasis on the NBCOT certificate upon license renewal.
Each core focus area contains packages in three sizes, 12 hours, 29 hours, and 36 hours allowing certificants to complete all, or some of their professional development needs. Packages allow the certificant to select from up to 129 hours of course material, ensuring there are options to meet individual educational needs!
Packages contain both text based, and our premium, video based continuing education courses, Seminars-On-Demand. Seminars-on-Demand combine demonstrative video, slides, graphs and other visual aids with the presenter's lecture, to create a virtual classroom setting. Certificants can expect a fully interactive classroom-like experience from this premium course option. Never before has HomeCEUConnection.com offered these premium Seminars-On-Demand courses at these prices or in packages as flexible as the NBCOT packages.
NBCOT has deemed that courses obtained through an AOTA Approved Provider which contain a post course exam will be valued at a rate of 1 hr to 1.25 PDUs. As an AOTA Approved continuing education provider, whose courses all contain a post-course exam, HomeCEU is able to offer our courses at this advantageous exchange rate, allowing certificants to take 29 hours of continuing education, but receive credit for a full 36 PDUs! For a complete listing of HomeCEUConnection.com's approvals please visit HomeCEUConnection.com and select the approvals page.
About HomeCEUConnection.com Continuing Education Courses
Every continuing education course from HomeCEUConnection.com provides the professional with a post-course exam, and an instant printable certificate upon completion of a passing score (70%) on the post-course exam. Post-course certificates are stored on HomeCEUConnection.com and are accessible at any time for downloading and printing. As an AOTA Approved Provider our courses are appropriate for many state OT and OTA requirements, as well as the NBCOT. To view courses appropriate for your state and profession, search our continuing education course catalog at HomeCEUConnection.com
About HomeCEUConnection.com
Specializing in quality continuing education courses, HomeCEUConnection.com offers CEUs for Physical Therapists, Physical Therapist Assistants, Occupational Therapists, Occupational Therapist Assistants, Massage Therapists, Speech Language Pathologists, Athletic Trainers and Certified Strength and Conditioning Specialists that are convenient, affordable and user-friendly.
For special pricing on NBCOT PDU Packages from HomeCEUConnection or to learn more, visit https://www.homeceuconnection.com/ceu/nbcot-bundle
###