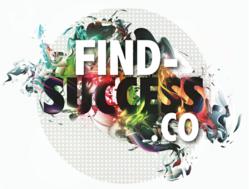 "Our only goal is the help people find success in every area of their life." Sherry Roden, President of TROVA Business Network
(PRWEB) January 19, 2012
Find-Success.Co announces alliance between The Heart Link Network, women networking with over 200 locations in U.S., Canada and Australia and TROVA Business Network, business networking built on a 3 pronged marketing strategy which provides the unique combination of business networking, professional think-tanks and masterminds and 24/7 online advertising.
Find-Success.CO is dedicated to helping people find success in all areas of their lives, whether personal or professional. "We are proud to align our two well respected business networking organizations, that serve as powerful business tools for small business professionals with Find-Success.CO, a company dedicated to providing success tools that help people live their dreams," says Dawn L Billings, founder of The Heart Link Women's Network and TROVA Business Network.
Find-Success.CO is dedicated to consolidating success tools that the small business professional will find useful in creating success in their lives.
###