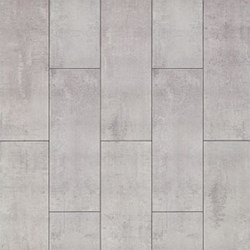 Cleveland, OH (PRWEB) January 18, 2012
Best Laminate has been a leader in laminate flooring and tile laminate for many years. Now that the New Year has begun, Best Laminate has made price reductions on many of the top tile laminate brands. Highlighted below are some of the brands as well as the price reductions for those brands. Also, on top of the price reductions Best Laminate has implemented, they are also giving free samples of laminate products to ensure potential customers are getting the best tile laminate for their home or business.
ALLOC – ALLOC laminate floors and laminate tiles are some of the best on the market. ALLOC was the first to bring the mechanized locking system to the industry and continues to set the trend in laminate flooring technology. Best Laminate has reduced the price of many different slate designs, both on their residential flooring and their commercial flooring lines. The commercial laminate tile floors can be purchased as low as $3.85 per square foot, while residential tile laminate flooring varies.
Quick-Step – Quick Step laminate flooring offers some of the best warranties on the market. Quick Step is made in America and has earned top certifications by passing rigorous industry standard tests. Best Laminate has cut prices for many different styles of tile laminate from opal to vanilla and everything in between. There are also plenty of designs to choose from. Check out the great prices on BestLaminate.net and request a free sample to try in your home or business.
Mohawk – Mohawk sells laminate flooring for all applications both residential and commercial. Best Laminate has reduced the price for Mohawk tile laminate flooring to as low as $1.49 per square foot. There are currently 3 different styles of Mohawk laminate tile flooring on sale including Verde, Terra Cota, and Pale Gold. Mohawk makes a great product for a value price.
Mannington Mills has been in business since 1915. Mannington is a trusted laminate flooring manufacturer that puts out high quality products for both residential and commercial applications. Customers can choose from a few slate variations of tile laminate flooring for as low as $2.79 per square foot at Best Laminate.
These are not the only brands of tile laminate floors on sale at Best Laminate. Other brands include Resista and Kraus. All of these brands make great laminate flooring options, and by dealing with Best Laminate, a prospective buyer is able to order free samples of any of these brands to be sure it is perfect for what they are using it for.
About the Company
Best Laminate is based in Cleveland, OH, and also has multiple store locations across the US. They specialize in the distribution and importation of laminate floors and tile laminate flooring. Best Laminate's main focus is on their customer service satisfaction, and they pride themselves on going green by using recycled paper, efficient lighting, and by selling products made from recycled materials.