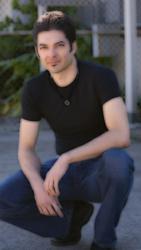 Dating Expert Reveals Secret Strategies to Approaching Women
San Mateo, CA (PRWEB) January 24, 2012
Having a bit of insight into a few secret strategies can make all the difference between walking away with a phone number or slinking home in failure, Carlos Xuma says in a recent report.
In his new report, Xuma shares his tried-and-true insight into what women want and how men can use that when they are approaching women:
"A lot of men don't realize that women like guys who are a smidge cocky," Xuma says in his report. "If a man can walk that fine line between being cocky and a jerk, he can attract women in droves. Approaching women is all about generating attraction from the get go. If a man can successfully combine teasing a woman without being too brash, that's a winning formula."
Here's the first rule and tip Xuma shares in his report: Men should show immediately they have a sense of humor. If a man can make a woman laugh, he's halfway there. Here is a great line to use:
"If you are in a very crowded club or bar, you can say this with great effect," Xuma says. "Say 'Excuse me! Did you just touch my butt? I don't even know you, how rude.' This almost always makes a woman laugh and then she automatically drops her defenses."
This is just one example of the tips Xuma provides in his new report on how to approach women. His secret strategies can be used in a variety of situations with a variety of women. He has several examples of what men can say under nearly every circumstance.
For instance, if a woman brings up kids, he advises men to respond in this way:
"If a woman brings up kids, the man can say this: 'You like kids? I'm just not certain I'm ready to get pregnant. I've got the hips for it, but I'm worried bout gaining weight."
Approaching women in this way is a very effective method to generate attraction, help her drop her defenses against being hit on, and can help a man walk away with a phone number, date, or best yet, woman on his arm, Xuma says.
"Xuma has spent years teaching hundreds of men flirting tips for guys and has been a dating expert and attraction adviser for more than 10 years. He has appeared on ABC and CBS television, as well as Playboy radio. He's the author of The Bad Boy Formula, Secrets of the Alpha Male, the Girlfriend Training Program, and numerous other books and articles. He has also been recognized for his work sharing dating advice for guys and helps them learn secret strategies to employ when approaching women.
For more information, visit Carlos Xuma's website at http://www.carlosxuma.com
###