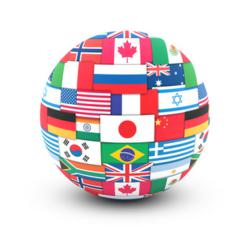 Too much is at stake to not have it done right the first time.
Fort Lauderdale, FL (PRWEB) January 18, 2012
In an effort to meet the taxation needs of foreign nationals living in or outside of the United States, the leading international tax preparation service has announced new services especially designed to help with expat tax filing. Including free online information, the offer includes a limited time free consultation with founder and lead CPA Frank Gutta.
Foreign nationals living in the U.S. that are citizens of another country but have earned income in the U.S. as well as United States citizens that are living abroad as expatriates are legally expected to file tax returns. Failure to maintain up to date returns can have a variety of repercussions for resident aliens, including possibly jeopardizing ones visa status.
"Expats here or overseas need someone they can trust to file their returns accurately and on time in order to meet all obligations. Too much is at stake to not have it done right the first time," said Frank Gutta, foreign national taxation expert.
Visitors to the firms website are offered a number of free resources, including important updates and requirements of new tax laws, financial planning services, and deduction guides to help one reduce tax liability.
Foreign nationals are being offered a free consultation, for a limited time, with Mr. Gutta to evaluate their tax profile and discover opportunities for additional savings. "Expat tax filing can be incredibly complicated, we bring over 25 years of experience to help foreign nationals meet their obligations and pay no more than they have to." added Mr. Gutta.
About FrankGuttaCPA.com
Servicing individuals and small business owners nationally, the CPA firm offers proactive tax planning, retirement, and IRS representation services. The firm has served the tax needs of foreign nationals and expatriates faithfully since 1985.
Contact:
Frank Gutta, Certified Public Accountant
http://www.frankguttacpa.com
(954) 452-8813
###