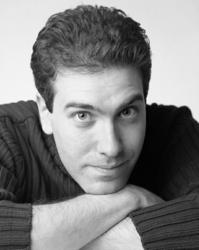 "Kevin is one of the best-known and most highly respected executives in the video game industry," says Savtira CEO, Timothy Roberts. "We are honored to have him join our advisory board."
Tampa, FL (PRWEB) January 17, 2012
Microsoft Corporation's first foray into the gaming console market started with Xbox in 2001, with the most successful fixation of games – Halo: Combat Evolved. Enthusiasts remember a decade ago when Xbox Live allowed players to play games online, making significant transformations in the industry. Today, Savtira Corporation, a new B2B cloud commerce solutions company, announced that Xbox co-creator and engineer, Kevin Bachus, has joined the company's advisory board in order to share his technology experience and knowledge with the emerging corporation.
"Kevin is one of the best-known and most highly respected executives in the video game industry," says Savtira CEO, Timothy Roberts. "We are honored to have him join our advisory board. Kevin's insight and mentorship for our evolving firm will prove invaluable."
Bachus is an active investor in the digital media sector, fitting-in well with the software-as-a-service, e-commerce solutions company, Savtira. He currently serves as chief product officer at Bebo, one of the largest social networks in the world with more than 120 million registered users. However, Bachus is best known as one of the original group of four individuals at Microsoft who came-up with the idea for the Xbox videogame system, an initiative that grew in part out of his role as group product manager for the DirectX family of Windows technologies. As Microsoft's first director of third-party relations for Xbox, Bachus secured support for Xbox from all major game publishers worldwide and created and managed the programs and processes that would ultimately lead to the strongest software line-up ever for the launch of a game console.
"Technology and interactive entertainment have been my two great passions in life and if given the opportunity, I am more than happy to share the knowledge I've acquired with other innovative, pioneering firms such as Savtira," says Bachus. "Every new experience is a learning experience so I look forward to coaching Savtira, as well as developing new insight into the Cloud Commerce arena."
Prior to joining Microsoft, Bachus served in a number of business and production capacities at Mindscape, a video game industry pioneer. After leaving Microsoft, Bachus co-founded, and served in an executive capacity, at a number of innovative, venture-backed companies including Capital Entertainment Group, the video game industry's first independent production company; PlayDayTV, a revolutionary Softbank-owned digital television initiative, and Nival Interactive, the largest independent game developer in Eastern Europe.
About Savtira Corporation
Based in Tampa, Florida, Savtira is in the business of digital distribution with a software-as-a-service (SaaS) e-commerce platform that is a turnkey system for the distribution, marketing, merchandising, and selling of both digital media and physical goods in a single store and a single, unified shopping cart. Savtira-powered stores are designed to meet the specific needs of retail partners so no two e-stores are alike. All Savtira e-stores are custom-branded for our partners. Extra features and services are offered on an à la carte basis. Savtira is also building the next carrier-class "Entertainment Distribution Network" (EDN), streaming all digital media from the cloud, with a feature set that eclipses anything on the market. For more information on Savtira, visit: http://www.Savtira.com or call 813.402.0123. Follow us on Twitter at: http://Twitter.com/Savtira.
Savtira is a registered trademark. All other product and service names mentioned are the trademarks of their respective companies.
###