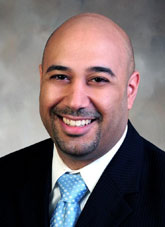 Valley Forge, PA (PRWEB) January 17, 2012
RatnerPrestia is pleased to announce the addition of Antranig Baronian to its Valley Forge, PA office. Baronian has focused his practice on intellectual property law since 2005, with particular expertise in foreign and domestic prosecution of patent and trademark applications and client counseling including the preparation of licenses and opinions on patentability, patent validity, patent infringement, and trademark clearances. He has advised a wide variety of clients, with particular focus on the mechanical and chemical arts including technologies such as electromechanical devices and access hardware for automotive, electronics, marine, and aircraft use, medical devices, industrial processing equipment, pharmaceutical packaging, composite building materials, electrochemistry, water treatment equipment and processes, and food additives.
Baronian earned his J.D. degree in 2005 from the Rutgers-Camden School of Law and received his B.S degree in Chemical Engineering from the University of New Hampshire in 2000.
RatnerPrestia's practice is devoted exclusively to intellectual property law. With extensive and diverse legal, technical and corporate backgrounds, its professionals provide practical, cost-effective, business-oriented counseling to a wide range of international and domestic clients. It also represents clients in essentially all courts and patent and trademark offices. RatnerPrestia is a full service IP firm with a 30 year proven track record of success. For additional information, visit http://www.RatnerPrestia.com.
# # #