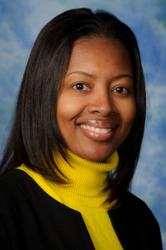 Altamonte Springs, FL (PRWEB) January 17, 2012
BioPlus Specialty Pharmacy (BioPlus), one of the nation's leading specialty pharmacies, is excited to add a new Regional Director to our team. Laurry Hinds, R.N. has been hired as Regional Director for Business Development in Western North Carolina.
Hinds' territory includes the western part of North Carolina and her main areas of focus will be the treatment of hepatitis C and IVIG sales. IVIG (intravenous immunoglobulin) is a blood product used to treat certain immune deficiencies, autoimmune diseases, and acute infections. "We are delighted that Laurry has joined our business development team. She brings a rare combination of enthusiasm and knowledge that I know will create strong relationships with the referral sources in her market," says Bill Cook, Vice President of Sales for BioPlus.
Hinds is a Registered Nurse and she also brings five years of sales experience with IVIG to her new position. She will be spending time introducing the BioPlus name on the IVIG side of the business to potential clients in North Carolina as well as providing support for hepatitis C sales. Hepatitis C is the most common chronic blood-borne disease in the United States. For the majority of people infected with the hepatitis C virus, the disease becomes a chronic condition and can lead to co-morbidities, such as cirrhosis or cancer.
"Being a Registered Nurse in Critical Care, coupled with the experience of having my own children receive IVIG, I can empathize with patients and their families and help them with the fears of the unknown. Many patients and families are scared of this therapy, especially when hearing that it's a blood product that comes with some potential side effects. As a clinician, I can provide clinical tools to overcome side effects and as a mother to IVIG recipients, I can speak to patients from the heart," shares Hinds.
About BioPlus Specialty Pharmacy
BioPlus is a pharmacist-owned, URAC accredited, national specialty infusion pharmacy providing high-touch services and specialty pharmaceuticals for patients with chronic diseases such as hepatitis, bleeding disorders, cancer, and other conditions. Licensed in all 50 states, BioPlus is one of the nation's largest independent specialty pharmacies. Accredited by the Community Health Accreditation Program (CHAP), VIPPS and Accreditation Commission for Health Care (ACHC), patients can contact the Pharmacy toll free at 1-888-514-8082.
For information: http://www.bioplusrx.com or
Contact: info(at)bioplusrx(dot)com
# # #