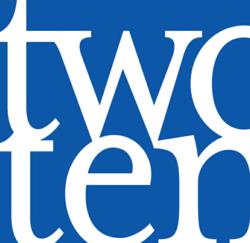 Neal will join us in this leadership role and begin writing a new chapter for TwoTen.
Waltham, MA (PRWEB) January 17, 2012
TwoTen Footwear Foundation announced today that Neal Newman has joined the TwoTen staff as President of the Foundation, effective January 17, 2012. Mr. Newman was selected by a search committee comprised of TwoTen's Board of Directors, and replaces Peggy Kim Meill, who vacated the position Aug. 1, 2011. Rick Thornton has been serving as Interim President since Ms. Meill stepped down.
Neal has 30 plus years of experience in developing and leading high performance nonprofit organizations within the United States and Europe. Most recently, Neal was Managing Director of Philanthropia International, where he founded a consulting practice specializing in philanthropy advice and strategy to major corporations. Prior to that, Neal was Executive Director of Community Counseling Service, where he delivered in-house executive-level coaching and technical advice to CEOs and Board members of major Irish institutions. Before moving to Ireland in 1996, Neal worked for 17 years in the U.S., the last 12 in senior leadership positions for Boston-based philanthropic organizations.
Highly energized by the opportunities and values of TwoTen, and passionate about community service, Neal plans to bring his leadership and organizational skills to address the core issues facing TwoTen. He has a long history of cultivating high-performance teams that work seamlessly and collectively to realize donor and community goals.
Chairman of the TwoTen Board, Jim Salzano, President of The Clarks Companies, N.A., says, "The Board's Search Committee had the opportunity to meet and assess a number of candidates. That work culminated in an offer to Neal. I am pleased to announce that he accepted. Neal will join us in this leadership role and begin writing a new chapter for TwoTen."
###