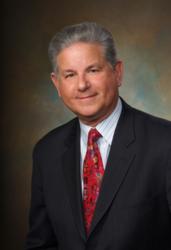 BERKELEY HEIGHTS, NJ (PRWEB) January 19, 2012
Jerrold S. Lozner, M.D., MHA, FACS, senior breast surgeon at Summit Medical Group, the largest physician-owned multispeciality practice in New Jersey, has been selected as a Top Doctor for Women and is listed in Inside Jersey magazine's February issue. Dr. Lozner was selected for this honor by his peers, through a Castle Connolly Medical Ltd. survey as one of New Jersey's outstanding physicians in his specialty.
Dr. Lozner is dedicated to diagnosing and treating benign and malignant diseases of the breast. His expertise includes minimally invasive stereotactic and ultrasound-guided mammotome biopsies, core needle biopsies, and cyst aspirations under local anesthesia. In addition, he performs excisional breast biopsies, lumpectomies, sentinel lymph node biopsies, and mastectomies that sometimes coincide with reconstructive surgery.
Dr. Lozner is Associate Clinical Professor of Surgery at Columbia University College of Physicians and Surgeons in New York City. He is Chairman of the Summit Medical Group Clinical Practice Committee and a member of the Summit Medical Group Board of Directors, Atlantic Health Physician Quality Committee, and Overlook Medical Center Advisory Board. Dr. Lozner is Past Chairman of the Atlantic Health Medical Staff Leadership Committee and Past President of the Overlook Medical Center Medical Staff. He has been Chairman of the Overlook Medical Center Department of Surgery and a member of the Atlantic Health Board of Trustees. He is a Fellow of the American College of Surgeons and a member of the American Society of Breast Surgeons.
In addition to this recent recognition, Dr. Lozner is a recipient of the Upjohn Achievement Award for Excellence in Medicine. New York magazine lists him in "Top Doctors in the New York Metropolitan Area," New Jersey Life lists him in "Top Docs for Women," and Castle Connolly lists him in "Top Doctors in the New York Metro Area" and "America's Top Doctors.
Dr. Lozner practices at Summit Medical Group's Breast Care Center located at its 1 Diamond Hill Road campus. The Breast Care Center is one of few breast centers in the United States and one of only two centers in New Jersey designated as a Certified Quality Breast Center of Excellence by the National Consortium of Breast Centers.
###