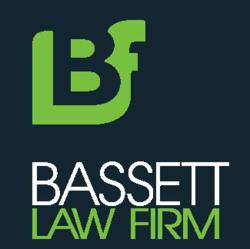 Whether your diagnosis threatens to shorten your life or forever change the quality of your life, there are steps you can take to manage what is happening. Any crisis is best managed by having a plan," explains Alisa Dotson, Esq.
Columbia, Missouri (PRWEB) January 19, 2012
Bassett Law Firm LLC is pleased to launch "Health Crisis management" as it newest practice area. Health Crisis Management in the State of Missouri has been added to compliment the already existing nationwide practice areas of Social Security Disability and Veterans Disability Benefit assistance. Alisa M. Dotson, will head the new practice area and has been licensed to practice law in Missouri since 1987. Alisa initially focused her practice on Social Security Disability representation and is looking forward to assisting clients with the addition of Health Crisis Management.
Ms. Dotson is a member of the Missouri Bar, the American Bar Association, NAELA, and NOSSCR and has worked with a primary case load of clients with advanced cancers and terminal illnesses. She represents her clients with a high level of sensitivity and professionalism.
Ms. Dotson's first professional experience helping people face a health crisis began in 1998 when she conducting Medicaid eligibility hearings for the Missouri Department of Social Services. In 2000, she litigated nursing home deficiencies and contract termination or enforcement actions against in home care providers. She also protected the homebound elderly and disabled against incompetent or unethical home care aides by litigating to put such people on the Employee Disqualification List. Later Ms. Dotson became the advisor to the Director of Senior Services for the Department of Health and Senior Services. Her special area of expertise became in home care services.
Ms. Dotson went on to litigate emergency medical services issues and continued to represent the Department in matters regarding skilled nursing facilities. Her last assignments with the Department involved drafting and negotiating various agreements and contracts to get federal funds to Missouri health care providers and manage public health emergencies. Helping people live healthy lives supported by the appropriate public benefits and cared for by competent caring professionals has been a hallmark of Ms. Dotson's career.
"The disabled or elderly client's life has complications, twists and turns that can often have a legal tinge to them – an elderly client picking out a nursing home, a client with a health crisis drowning in medical bills or a disabled client looking for resources to manage care. Dealing with government agencies for benefits, contracting for private services, coordinating public and private benefits – there are many of issues in their lives which can quickly become traditional "legal" emergencies without proper intervention and guidance. Whether your diagnosis threatens to shorten your life or forever change the quality of your life, there are steps you can take to manage what is happening. Any crisis is best managed by having a plan," explains Alisa M. Dotson of Bassett Law Firm, LLC.
Attorney Dotson outlines a plan in her latest legal article, "The Day after Diagnosis." In summary, Ms. Dotson notes her SCORE outline as:
S – Support is critical for you and your caregiver. From this moment on, the cape comes off. You must realize that you cannot be a super hero. Do not try and do this alone. There is nothing to be gained by being stoic and doing this all by yourself. Get help and lots of it – as much as you can find.
C – Contact associations that are dedicated to your medical conditions.
Your experience with cancer or heart disease, or whatever your condition may be, is new to you. But it is not to others. There are people who deal with your issues day in and out and have been doing it for years – decades even. These kinds of people are found in organizations whose existence is dedicated to help people get through it. Organizations such as American Cancer Society or the American Heart Association can give you not only moral support but in many cases help you locate financial support or low cost or free services and goods. There is an organization dedicated to almost every medical condition. Find the one or ones that make you comfortable. Such an organization can help you plan for a future with your illness by helping you anticipate needs and equipping you to meet them.
O – Organization is powerful protection when information comes in on tide waves.
Alisa explains, "I once had a client who described the amount of information coming to her as a "tsunami." Most people think a tsunami is just one big wave, but it isn't. It is a series of waves. One powerfully big and fast wave after another. This is the best analogy to describe the amount of information you will receive during a health crisis. You need to be organized to save time."
R – Research your disease, your treatment options and how to pay for it all.
To be asked to sign a paper that indicates your consent to a procedure or some administrative action is a critical decisions one cannot take back. It is important to use all the resources of your informal and formal support networks to find out information effectively and efficiently. This means checking out sources that have a track record of providing good information and good advice.
E – Execute the right legal documents. Manage a health crisis by taking action with the right legal documents. The "right legal documents" mean having a will, trust or estate plan and appointing a power of attorney (POA) to make health care decisions and deciding on advance directives. Don't worry that executing these documents will somehow "jinx" the chances of recovery. These documents ensure that things will go smoothly for your loved ones in the event of incapacitation.
Per Alisa, if one passes away without a will, the state of Missouri will give away possessions as it seems fit. What might be beneficial is a power of attorney (POA) which designates a healthcare agent to make healthcare decisions for you if you become incapacitated. A POA is a document but a healthcare agent is a person – documents don't take care of people, people do.
To learn more about managing a health crisis for to a "SCORE" plan today, visit Bassett Law Firm's blog at: http://www.bassettlawyers.com/2012/the-day-after-diagnosis-%E2%80%93-alisa-m-dotson-esq-of-the-bassett-law-firm/
About Bassett Law Firm LLC:
Since 2004, Bassett Law Firm LLC (http://www.bassettlawyers.com) has successfully provided quality service to thousands of Social Security Disability beneficiaries, while adding two new practice areas - assistance to veterans in their pursuit of benefits from the Veterans Administration and health crisis management (Missouri only). Bassett Law Firm offers potential clients the same resources as many large law firms, without sacrificing the personalized focus and attention that comes with a boutique law firm staff.
Whether a client has been denied Social Security Disability/SSI benefits, or has never filed, the Bassett Law Firm helps clients get the benefits they rightly deserve.
Helping plan for your family's future when challenged by a serious injury, debilitating illness or aging – Health Crisis Management is Alisa Dotson's focus.
Our attorneys also secure legal rights to benefits through quality representation for our veterans. No matter the level of appeal, no matter your location - Bassett Law Firm can help.
Source: Bassett Law Firm LLC
Contact:
Melissa J. Thomas. Director of Marketing and Client Relations
Bassett Law Firm LLC
mthomas(at)bassettlawyers(dot)com
800-331-1127, ext. 218
http://www.bassettlawyers.com
###