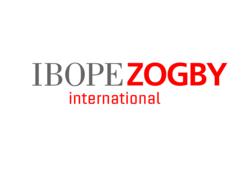 Utica, NY (PRWEB) January 17, 2012
More than two-thirds of likely voters that are aware of the Stop Online Privacy Act (SOPA) are opposed to the legislation, and the same number (68%) say it infringes on First Amendment rights, a new IBOPE Zogby Interactive survey finds.
The January 10-12 poll of 2,050 likely voters shows nearly 60% are aware of the bill, which was recently put on hold by the U.S. House of Representatives. Of the 1,184 respondents who say they are somewhat or very aware, just 19% say that SOPA is needed to protect intellectual property rights and to ensure that artists producing creative content do not have their work stolen.
Democrats (25%) are more likely than independents (20%) and Republicans (16%) to say they support SOPA. Independents (13%) are least likely to say SOPA is needed to protect intellectual property rights, compared to Republicans (18%) and Democrats (24%).
On January 18, a number of Internet sites, including Wikipedia, will blackout in protest to express opposition to SOPA legislation. If approved, bill would allow the U.S. government or copyright holders to seek court orders against Web sites accused of enabling or facilitating copyright infringement.
IBOPE Zogby International conducted an online survey of 2,050 likely voters. The margin of error is +/- 2.2 percentage points. MOE among likely voters aware of SOPA is +/- 2.9%. A sampling of IBOPE Zogby International's online panel, which is representative of the adult population of the U.S., was invited to participate. Slight weights were added to region, party, age, race, religion, gender and education to more accurately reflect the population.
For press inquires, please contact the Communications Department at 315-520-9211
ABOUT IBOPE Zogby International
IBOPE Zogby International is a non-partisan, premier global public opinion polling and market research firm that offers timely, accurate results and in-depth analysis and insights. IBOPE Zogby International works with issue experts in a vast array of fields including healthcare, technology, finance, insurance, energy, agriculture, public affairs, and media who offer insightful data analysis and exceptional service to clients in countries throughout the world. IBOPE Zogby International experts analyze data and work with clients to develop and implement new strategies, and offer customized and attractive solutions to challenges our clients face. IBOPE Zogby International was formed in January 2010 following the acquisition of Zogby International by IBOPE Inteligencia of Brazil, a subsidiary of IBOPE Group.
Please visit http://www.ibopezogby.com for more information on IBOPE Zogby International.
About IBOPE Group
IBOPE Group is a Brazilian multinational company specializing in media, market and opinion research with offices in the United States and 14 Latin American countries. Since its founding 68 years ago, it has been providing a wide range of information and studies on media, public opinion, voting patterns, consumption habits, branding and market behavior.
For more information on IBOPE Group, please visit http://www.IBOPE.com.
###