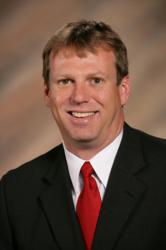 His insights into effective project management and alternative delivery strategies – particularly related to tolling – will be extremely valuable.
LAKE MARY, Fla. (PRWEB) January 17, 2012
Chris Lory, PE, PMP, has joined HNTB Corporation as vice president and Florida director of strategic projects. Lory brings more than 23 years of experience in tolling, roadway design and program management.
"Chris understands the unique opportunities and challenges facing surface transportation agencies in the Southeast," said Adrian Share, Florida district leader. "As traditional federal and state gas taxes continue to decline, his insights into effective project management and alternative delivery strategies – particularly related to tolling – will be extremely valuable."
In his new role at HNTB, Lory will assist in the development and implementation of the firm's strategic plan in the Southeast United States, as well as play a key role in client outreach on major transportation projects across the country.
He has extensive experience with complex design and reconstruction projects, including consulting work with departments of transportation throughout the Southeast, including Florida, North Carolina, South Carolina and Tennessee. He also has worked with the Maryland State Highway Administration, Florida's Turnpike Enterprise, CalTrans and the San Joaquin Hills Transportation Corridor Agency in Orange County, Calif. Major project work has included the reconstruction of the Orlando downtown interchange between State Route 408 and Interstate 4, interchanges on the Woodrow Wilson Bridge reconstruction project in Washington, D.C., and Interstate 85 reconstruction in North Carolina.
Lory is a registered professional engineer in North Carolina and Florida and is certified as a project management professional. He is a member of the American Society of Civil Engineers, the Florida Engineering Society and the Project Management Institute, and he currently serves on the Florida Institute of Consulting Engineers transportation committee. Lory is a graduate of North Carolina State University.
HNTB is a leader in transportation consulting in Florida, providing a full-range of program management and construction management, design and planning services. It is the leading consultant to toll agencies across in the United States, serving as the general engineering consultant to more toll agencies than any other firm. GEC clients include Florida's Turnpike Enterprise, the Tampa-Hillsborough County Expressway Authority and the Miami-Dade Expressway Authority. The firm also recently was selected to design and prepare plans that define the alignment and right-of-way requirements for the western 17 miles of the 27-mile long, $1.8 billion Wekiva Parkway Project.
HNTB Corporation is an employee-owned infrastructure firm serving public and private owners and contractors. With nearly a century of service, HNTB understands the life cycle of infrastructure and solves clients' most complex technical, financial and operational challenges. Professionals nationwide deliver a full range of infrastructure-related services, including award-winning planning, design, program delivery and construction management. For more information, visit http://www.hntb.com.
###