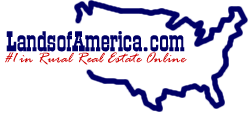 Austin, TX (PRWEB) January 19, 2012
LandsofAmerica.com is following one of their buyers through the process of locating, buying, and improving the land they purchased. When the buyer decided to build a new barn on the property, LandsofAmerica.com launched the Extreme Barn Raising series on their blog (http://www.LandsofAmerica.com/blog).
LandsofAmerica.com will be posting photos, real time and time lapse video, and accounts of the building process from the foundation pad all the way to the completion of the barn project on their land. In addition, they will be partnering directly with BarnPros (http://www.barnpros.com/), the company the LandsofAmerica.com buyer chose to build their barn, to bring the technical information and intricacies of the construction process to the blog series.
LandsofAmerica.com will post updates as they take place onsite in Llano County, Texas to keep those following the project up to speed on exactly what's happening, as it happens. Through this practice they hope to give new landowners a step-by-step look at the process as it takes place, and then have an excellent resource for future new landowners in the blog's archive.
LandsofAmerica.com (http://www.landsofamerica.com) is the leading online real estate marketing service for brokers and real estate agents specializing in Farms, Ranches, Horse Properties, Timberland and all Recreational Rural Real Estate for sale. Their network of over 350+ websites advertises their members' properties to over 590,000 unique monthly visitors. The company was formed in 2002, bought by parent company LoopNet in 2010, and is headquartered in Austin, Texas.
LandsofAmerica.com
support(at)LandsofAmerica(dot)com
9433 Bee Caves Rd
Building 2, Suite 203
Austin, Texas 78733
512-263-5600
###