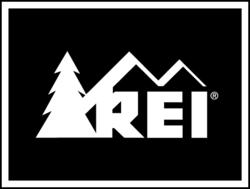 Salt Lake City, UT (PRWEB) January 19, 2012
REI (Recreational Equipment, Inc.) announced its new lineup of exclusive gear and apparel for fall 2012 during the Outdoor Retailer Winter Market tradeshow. Available to members and customers starting in August, the latest additions to the gear and apparel line keep people warm and comfortable during their outdoor adventures this fall and winter.
To complement seasonal favorites such as the Airflyte and Fleet collections, REI unveiled new apparel to keep winter adventurers cozy in cooler temperatures. Highlights include an entire new line of Winterflyte nordic wear. With its broad spectrum of fitness fabrics and "body mapping," the Winterflyte collection's jackets, pants, tops and bottoms are highly breathable, wind resistant and dry quickly to help maintain core warmth and comfort for training in wintry weather.
REI offers yoga and fitness apparel for a variety of activity all year long. New for the fall season, REI adds the Powerflyte collection for men and women. This do-it-all fitness layer is designed with a bi-component knit technology using a soft inner face for warmth and ample stretch to extend the range of movement. Polartec® Power Dry® side panels help take care of excess heat and sweat.
Ideal for cozy cabin retreats or urban winter wonderlands, REI unveils its new Riverstone collection designed for anyone looking for a mix of outdoor fabrics and easygoing styles. Including down vests, long-sleeve shirts, skirts, lined pants, flannel, corduroy and sweaters, this collection offers comfortable styles for kicking around the cabin, warmth for winter outings and enough versatility to keep families fashionable while window shopping around town.
REI's Merchandising team identified side-country skiing and snowboarding as growing trends and expanded the company's assortment to meet customers' interests. To help skiers and boarders gear up, REI introduced new packs that offer a range of options for carrying their skis, boards, snowshoes or other critical gear for side-country or back- country adventures. The new Side Country 19-liter pack, the Fall Line 35-liter pack and Double Diamond 50-liter pack all feature snow-friendly strap buckles, padding reinforcement to protect from ski or snowboard edges, and back materials that repel snow.
Find additional specifications and information on other new products for fall in REI's online media kit: http://www.rei.com/fallmedia.
About REI Gear & Apparel
REI's in-house team designs and develops award-winning gear and apparel for camping, hiking, cycling, urban lifestyle, travel and general outdoor recreation. The REI and Novara brands are sold exclusively through the co-op's retail stores, online at http://www.rei.com and through its catalogs.
About REI
REI is a national outdoor retailer dedicated to inspiring, educating and outfitting its members and the community for a lifetime of outdoor adventure and stewardship. Founded in 1938 by a group of Pacific Northwest mountaineers seeking quality equipment, REI is committed to promoting environmental stewardship and increasing access to outdoor recreation through volunteerism, gear donations and financial contributions.
###