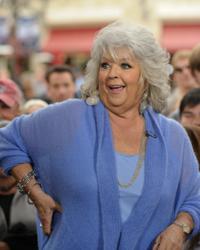 (Diabetes) is not a death sentence. -Paula Deen
Newport Beach, CA (PRWEB) January 19, 2012
Southern Cooking Queen Paula Deen recently declared to the "Today Show" that she indeed has been diagnosed with Type II diabetes. The 64-year-old Food Network star finally admitted she was diagnosed three years ago and that she has been working to manage her diabetes.
Deen built her Food Network empire publicizing her incredibly decadent—and unhealthy—recipes including deep fried mac and cheese and krispy kreme bread pudding. Deen said in her interview that she wanted people to understand that diabetes isn't "a death sentence". However the most important thing to note here is that while Type II diabetes is not a death sentence, it isn't curable-but it can be managed and most importantly, it can be prevented.
Wellness Choice Center in Newport Beach, Calif. is offering free weight-loss consultations to those interested in hearing about their revolutionary weight loss protocol that helps patients lose weight every week. The center sees many overweight patients who were pre-diabetic and have since reached their weight loss goals in a matter of a few months and are no longer at risk. On this physician-monitored protocol, most of the food is provided, and the patient is required to come to a weekly weigh-in and consultation. Each patient is also assigned a weight-loss coach to ensure long-term success on this physiological-based program.
Making chronically bad diet decisions like the ones stuffed in Paula Deen's recipes can absolutely contribute to the development of diabetes. Type II diabetes is a chronic condition that affects the way your body metabolizes sugar—or glucose—your body's main source of fuel. This type of diabetes causes the body to resist the effects of insulin — a hormone that regulates sugar levels in your body — or it affects the body's ability to produce enough insulin to maintain a normal glucose level. If untreated, it can be life-threatening. Diabetes can be prevented and it can be managed. For more information about losing weight on this protocol, visit wellnesschoice.com/weightloss.
About Wellness Choice Center
The Wellness Choice Center is a state-of-the-art facility founded in 2007 in Newport Beach, CA. The center provides the latest and most researched techniques on weight loss/weight management and postural and spinal correction. The Wellness Choice Center also practices a holistic approach to care, through fitness, nutrition, and lifestyle counseling. They work with a network of healthcare professionals to provide the best and most comprehensive treatment plan. From in-house sports medicine specialists and nutritional counselors to certified massage therapists and personal trainers, the team of experts is dedicated to helping regain youth, health, and vitality. For more information about Wellness Choice Center's weight loss program visit http://www.wellnesschoice.com/weightloss.
###