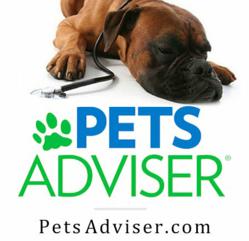 It really did shock us just how angry people get about Cesar Millan.
(PRWEB) January 19, 2012
Cesar Millan, known as "The Dog Whisperer," is by now a household name, nearly a decade after his TV show started airing, spawning millions of books sold, not to mention a suite of companion videos and DVDs. But based on recent news events, reported in the popular blog Pets Adviser, might we be seeing the end of a regime?
If a recent protest in Rochester, New York, is any indication, the debate is raging on.
As Pets Adviser has documented, in a blog post titled "The Rise and Fall of Cesar Millan," critics have been piling on for years, but the tipping point may be closer for the TV show, which just launched its eighth season. A group of dog trainers handed out anti-Dog Whisperer fliers outside a Rochester theater where Millan gave a talk -- and according to protest organizer Ada Simms, there may be more such protests across the nation over the coming weeks:
"There has been so much attention to this that other cities where he is performing are doing the same," says Simms, who is a former police officer. "Protests are being organized in Columbus and Akron, Ohio, where Cesar is performing. There have been inquiries from as far away as Europe, where Cesar will be on tour after his US tour ends."
Why is the celebrity dog trainer so hotly debated? Well, for starters, Cesar Millan is not a trainer, not a credentialed one anyway. He maintains that owners of dogs need to dominate their pups, using forceful methods when necessary: finger-jabbing the abdomen; rolling the dog onto its side; using choke, "prong" or shock collars.
"Positive" dog trainers, on the other hand, who call some of those methods inhumane, hopelessly outdated and downright dangerous, urge a much gentler approach, such as clicker training using pet treats, which rewards the dog rather than punishes it. Anne Springer, a professional trainer, says, "How much better is it to work with a dog whose question to its owner is, 'Did I do it right? Do I get my reward?' than a dog that must ask the person it is supposed to trust, 'Are you going to hurt me this time?'"
Dave Baker, editor and publisher of Pets Adviser, says the staff of the blog were surprised at the response to their blog post. "We knew it was a polarizing topic, but we were absolutely bombarded with comments from our readers, more comments than we've ever had for any single blog post," he said. "People weighed in on all sides, but it really did shock us just how angry people get about Cesar Millan."
Here is a small sample of comments from readers:
"There are many ways to train, but it's never right to train using pain or intimidation or force."
"Millan bases what he does on mythology and makes it up as he goes along."
"Millan's fame took him to situations beyond his understanding and training, which now has become dangerous."
And here are some comments in defense of him:
"Cesar Millan has more knowledge of dog understanding and how it works in his little pinkie than most people will ever understand."
"I am shocked! Cesar is one of my heroes, and it surprises me that anyone would think his methods are inhumane…. I work as an animal control officer."
For more info, read the original Pets Adviser blog post, "The Rise and Fall of Cesar Millan," and the many comments below it.
###