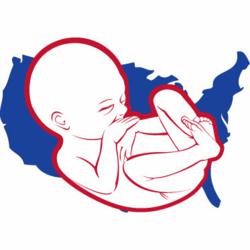 We are publicizing the invitation and encouraging him to attend so that he can demonstrate that he will be a President with the strength and conviction to end abortion in the United States.
Washington, D.C. (PRWEB) January 17, 2012
After repeated attempts to request former Massachusetts Governor Mitt Romney's participation in Wednesday's Presidential Pro-life Forum, Personhood USA is publicly inviting the Republican presidential candidate to the in-depth and groundbreaking South Carolina pro-life town hall event.
Personhood USA is sponsoring the Presidential Pro-life Forum which is scheduled for Wednesday, January 18th, at 6:45pm EST at the Hilton Hotel in Greenville, South Carolina. Four of the five remaining GOP candidates have confirmed their attendance including Texas Governor Rick Perry, Texas Congressman Ron Paul, former Pennsylvania Senator Rick Santorum, and former Speaker of the House Newt Gingrich.
"People need to understand that we extended an invitation to all of the candidates, and we've gotten a confirmation from all but Governor Romney," said Keith Mason, President of Personhood USA. "We are publicizing the invitation and encouraging him to attend so that he can demonstrate that he will be a President with the strength and conviction to end abortion in the United States. South Carolinians and pro-life voters nationwide deserve to know exactly where he stands on the right to life before we cast our votes."
The Presidential Pro-life Forum will be live streamed at: http://www.personhoodusa.com/live-stream
###