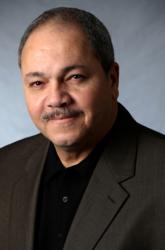 Seattle, WA (PRWEB) January 18, 2012
After years of experience as both a client and competitor of Van Cooper, United Reprographics President, Michael Barrett, took the opportunity to join forces with Cooper by bringing him on board as Vice President of Sales. Knowing his drive for delivering exceptional professionalism and print project management services that go beyond expectations, Barrett is confident that United Reprographics clients will be excited to have Cooper as a new resource.
"Cooper was a force of nature as a competitor. His clients were as loyal to him as he was to them. Selling against him was never an easy task considering his positive deep-rooted client relationships," Barrett said. "I'm excited to finally have him on our side now. When Cooper approaches a print project, he sees beyond the paper on the press. He sees the procedures, communication, and technical collaboration that is necessary before and after the ink hits the page, which makes him an incredible asset to the client."
Having worked with companies and organizations such as Kodak, The Smithsonian, the Department of Commerce and Mobile Corporation, Cooper has enjoyed watching the technological advancements of the printing industry. Passionate about finding the perfect union between printing technology and creative ideas, he serves as more than just a client advocate, but as a true project consultant. Providing unique external perspective and broad print industry knowledge, Cooper enjoys helping his clients find ways to accomplish their goals, meet their budgets, and maintain strong branding through quality image and document reproduction.
"When I left the printing industry for a few years, United Reprographics was always at the top of my referral list when my former clients turned to me for printing advice and support. I always knew my clients would receive the same quality work and service standards at United Reprographics that they had come to expect when they worked with me," Cooper said. "It was a natural transition to join United Reprographics when I decided to come back to the industry that has always inspired me the most."
About United Reprographics
United Reprographics (http://www.unitedreprographics.com) is the top locally owned and operated Seattle reprographics facility. Opened in 1999 by entrepreneur Brian Sims, United Reprographics delivers printing services to many of the leading architects, engineers, and construction companies in the Puget Sound area. In addition to providing reprographics services, the company delivers a distinctive collection of custom wide format color printing services and digital color printing products. Staffed by a group of highly skilled and talented printing technicians and account representatives the company is widely known for its exceptional printing quality and customer service.
###