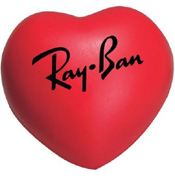 One rent-to-own chain is using a heart shaped key tag to show how much they appreciate their customers
Dallas, Texas (PRWEB) January 19, 2012
Many business are recognizing that Valentine's Day is a perfect time to connect with their customers. However, finding ideas can often be difficult. Recently, Bagwell Promotions added a special section to their web site for Valentine's Day at http://www.bagwellpromotions.com/valentine/ .
"We wanted to make it easy for businesses to promote this holiday, so we put several thousand heart shaped or Valentine theme products in one section of our Web site," says John Bagwell, President of Bagwell Promotions.
"Most items can be imprinted with a logo, business name or other message tied to the season," according to Bagwell.
Many businesses use the "love theme" to promote customer appreciation. "One rent-to-own chain is using a heart shaped key tag to show how much they appreciate their customers," adds Bagwell.
One popular promotion is the Bernie the Bear Valentine sweepstakes giveaway. Similar to the Giant Christmas Stocking promotion that many businesses use, this promotion comes with toys, candy, an entry box with entry blanks and posters.
Family style restaurants use the promotion, although it works well for any business that caters to people with small children. Other businesses that use the program include traditional retail stores, car dealers, rent-to-own stores, grocery stores, convenience stores, credit unions and banks and health care providers such as dentist and doctors.
Business owners can use promotions year round as mailing list generators, collecting vital information about customers for marketing purposes, such as a customer retention or prospect tool.
About Bagwell Promotions:
Bagwell Promotions offers over 500,000 imprinted promotional products from 4,100 suppliers such as coffee mugs, pens, flashlights, magnets, ID bracelets, key chains and an assortment of apparel.
###