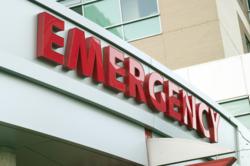 Professional Program Insurance Brokerage are National Program Managers. We Offer & Design Proprietary Programs.
(PRWEB) January 19, 2012
Our Outpatient Medical Facilities program provides general and professional liability coverage for ambulatory surgery centers, outpatient rehabilitation facilities and clinics, emergency/urgent care centers, dialysis centers, health/wellness clinics, x-ray, diagnostic or imaging labs, mental health counseling centers, medical day spas and naturopathic doctors.
With additional coverages including: vicarious liability to the entity for physicians, direct patient care for physicians with shared limits, defense outside the limits, damages only deductible and silent on punitive damages.
The program is available in all states and offered to both retail & wholesale insurance outfits.
###