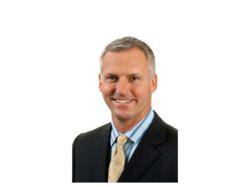 Washington DC (PRWEB) January 18, 2012
The American Society of Interior Designers (ASID) announces Randy W. Fiser as its new executive vice president and chief executive officer.
Fiser brings to ASID an extensive background in leading organizational transformation in corporate, not-for-profit, and professional services industries. His innovative leadership expertise includes leading staff, boards, executives, and stakeholders to design strategies, implement programs and measure performance to achieve organizational vision and goals.
Fiser comes to ASID from the Washington, D.C.-based nonprofit education reform organization Achieve, where he served as vice president of management, finance and operations. He has previous experience as vice president of strategy for the Fannie Mae Foundation, as a senior advisor at the Make it Right Foundation, and as a senior associate at Booz Allen Hamilton, a leading provider of strategy, management and technology consulting.
Fiser brings a unique point of view about the capacity of design to make a difference to people. "Working with the Make It Right Foundation, I witnessed firsthand the power of design as it transformed the lives of the residents of New Orleans following Hurricane Katrina," said Fiser. "I am pleased to lead ASID in its quest to raise awareness of the power of design to transform the human experience in all types of spaces. "
ASID President Lisa Henry, FASID, led a national search task force seeking a candidate that has visionary, innovative leadership skills that would inspire staff as well as volunteers while having a strong communications and administrative background. Fiser was unanimously chosen by the selection committee and approved by the ASID Board of Directors as the ideal fit from over 150 candidates.
"Our profession faces tremendous opportunities and is in the midst of significant change, and we are so pleased to have Randy's innovative leadership experience at the helm of ASID," said Henry. "His expertise in organizational design skills combined with his strategic business background will be of benefit to our members and the industry."
Fiser has an MBA in international business from Georgetown University, a Master of Arts in counseling and human development from University of Georgia, and a Bachelor of Arts in human resource management from Northern Arizona University.
About ASID
The American Society of Interior Designers is a community of people—designers, industry representatives, educators, and students—committed to interior design. Through education, knowledge sharing, advocacy, community building, and outreach, the Society strives to advance the interior design profession and, in the process, to demonstrate and celebrate the power of design to positively change people's lives. Its more than 30,000 members engage in a variety of professional programs and activities through a network of 48 chapters throughout the United States and Canada.
CONTACT:
Lisa Henry, FASID, ASID President
president(at)asid(dot)org
Autumn Conrad, ASID
aconrad(at)asid(dot)org
# # #