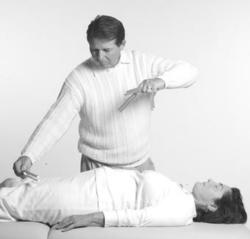 Sound healing and trance have applications in the therapeutic context and in everyday life.
Stone Ridge, NY (PRWEB) January 18, 2012
Leading sound healing provider, BioSonics, is pleased to announce it will host a 'Sound Healing and Trance' workshop in Dr John Beaulieu's home in Stone Ridge, NY, from June 15-17, 2012. The workshop is a rare opportunity to learn from one of the pioneers in sound healing in a beautiful, natural setting.
Over the three days, participants will be lead through a range of techniques including:-

how to create trance states with music and sound
how to use tuning forks to induce and enhance trance states
how to integrate trance into sound healing sessions
how to integrate trance into musical performance
how to integrate trance into recording, film, and other modalities
By the end of the workshop, participants will be able to use trance states with sound and music to create therapeutic outcomes in various settings. It will teach how to work with visionary states, how to enhance performance, and how to meet everyday challenges including motivation, relationships, and problem solving.
"I'm very excited to be offering this workshop in Stone Ridge," begins Dr John Beaulieu. "Sound healing and trance have applications in the therapeutic context and in everyday life. I look forward to sharing some powerful and proven techniques to enrich and expand the tools available to participants."
Book your spot at http://www.biosonics.com/sound-trance
About BioSonics
BioSonics Enterprises is dedicated to developing and distributing life-changing products on music, sound healing, vibrational medicine and higher consciousness. Based on ground-breaking research by Dr John Beaulieu and Thea Keats Beaulieu, BioSonics is the creator of powerful tuning forks that bring the nervous system into balance. BioSonics also offers workshops, books, CDs, DVDs and awakening bells to help relaxation, pain management and stress release. Used by thousands of people worldwide, BioSonics changes lives. Email sales(at)biosonics(dot)com
###