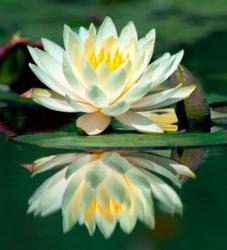 Brooklyn, NY (PRWEB) January 24, 2012
The recent article from Tel Aviv University shows the chances of conceiving and giving birth to a healthy baby increase dramatically when using a combination of Traditional Chinese Medicine (TCM) and contemporary Western medicine. According to American Friends of Tel Aviv University (aftau.org), "When combining IUI with TCM treatments, 65.5 percent of the test group were able to conceive, compared with 39.4 percent of the control group, who received no herbal or acupuncture therapy."
Many have experienced this successful combination first hand. Garden Acupuncture patient, Anna, age 32, used acupuncture and Chinese herbal formulas before her IUI. Her IUI was a success and she gave birth to a healthy baby girl on Jan 22.
Garden Acupuncture practitioner, Alex Goldberg, trained with Dr. Randine Lewis, one of the nation's top fertility specialists and author of the books "The Infertility Cure" and "The Way of the Fertile Soul". He is the only acupuncturist in Brooklyn to have this specialized training.
Garden Acupuncture is located in Park Slope Brooklyn, next to the Food Co-Op
790A Union St (between 6/7th Ave)
GardenAcu.com
Specializing in fertility medicine and pain resolution using acupuncture, Chinese herbal therapy and nutritional counseling.
###