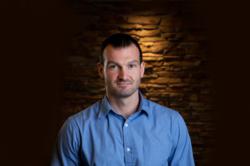 It clearly shows the value that our services bring to our clients
Fargo, ND (PRWEB) January 18, 2012
Onsharp, a professional web development firm located in Fargo, ND, has hired two full-time employees and an intern to join its growing team. The new hires include Jerad Barbot- Web Analyst, John Jorgenson- Online Marketing Developer, and Whitney Nelson- Marketing and PR Intern.
"We are fortunate to be in a position where we can continue to grow and expand our service offerings and the size of our team," said Joe Sandin, President of Onsharp. "It clearly shows the value that our services bring to our clients, and they are continuing to depend on us for innovative technology solutions that solve their most critical business problems."
Onsharp is currently seeking qualified candidates for several other key positions. Descriptions and instructions for how to apply can be found on our website at http://www.onsharp.com/careers.
Onsharp is an interactive agency that architects, builds, and supports web-based solutions. We're passionate about technology, but not just because we think it's cool. We are experts at helping businesses understand how new technologies and trends can help them meet customer demand while improving productivity. Onsharp strives to create success in the lives of all people, businesses, and communities they serve. For more information about Onsharp, please visit http://www.onsharp.com or call toll-free at 1.866.ONSHARP.
# # #