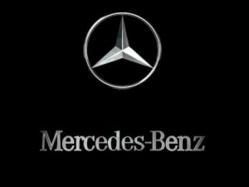 San Antonio,Texas (PRWEB) January 19, 2012
Mercedes-Benz of San Antonio, a Mercedes-Benz dealer in San Antonio, is excited to inform consumers about the news released by Steve Cannon, Mercedes-Benz USA's CEO, at CES in Las Vegas. There Cannon stated that in 2013 Mercedes-Benz is set to launch a tier of cheaper 'compact vehicles' which will be designed with technology that Generation Y(people born in late 80's through early 90's) can appreciate.
Cannon went on to state specifically that, "We are reengineering our entry point into the brand. These younger buyers will be more price-sensitive and place a higher value on the connected experience."
Although this news is exciting, Mercedes-Benz has yet to release any major details to this point, even the name of this new vehicle is unknown at this moment in time. What is known, courtesy of Cannon at this year's CES, is that this new vehicle will be lower in price than the current C-Class and that it will feature a new vehicle infotainment system.
This may seem uncharacteristic of the luxury dealer, but Mr. Cannon stated that Mercedes-Benz's 'ability to succeed' will soon depend on accommodating a new clientele that is in their 20's and 30's.
Mercedes-Benz of San Antonio is a Mercedes-Benz dealer in San Antonio, TX. They also have a auto shop connected to their location.
###