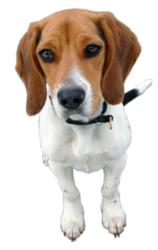 NEW YORK, NY (PRWEB) January 18, 2012
Many of the best and brightest from the pest management industry will be presenting at this years' National Pest Management Association's Eastern Regional Conference. Among the notables is Andrew Klein, president of the New York-based pest solutions provider, Assured Environments.
The 2012 eastern portion of the regional conference series, presented each year by the NPMA, will be held at the Bally's in Atlantic City, NJ. The event will highlight more than 20 educational seminars ranging from topics such as "Pest Control in Commercial Kitchens: an IPM Approach" to "Bird Control Methods and Equipment." Not only will these presentations be of great value to anyone in the industry, they can also serve as re-certification credits.
Klein, a staple at these events for several years, will be presenting the entitled "What you need to know about bed bug detection from a technical and liability standpoint." Clearly a mouthful, this topic is an essential component of any pest control agency that focuses efforts on bed bug treatments. "Whether you manage your own dogs or outsource bed bug scent detection services, there are crucial pieces of information that one needs to know in order to make it a successful part of the business while avoiding potential pitfalls," explains Klein.
Bed bugs continue to be a problem throughout the US. Assured Environments - based in the state with the highest levels of infestations - has been using dogs to detect bed bugs since 2006 when the resurgence hit. "Bed bug scent detection has become an essential component of our business and we are anxious to share any information we can to support a joint effort in combating this pest," says Klein.
The conference will take place January 18-20, 2012. For more information about the event please visit http://www.npmapestworld.org/events. For more information about Assured Environments, please contact info(at)assuredenvironments(dot)com.
About Assured Environments:
Assured Environments is the largest pest control management business in New York. Established in 1934 the company provides solutions for commercial and residential customers for bed bugs, cockroaches, ants, flies, spiders, rodents, birds, bats and most other pests. Assured Environments is offers Green Shield Certified solutions always incorporates an integrated pest management (IPM) program with every custom solution.
Contact:
Director of Marketing Evan Rosenblum
646-783-5138
pr(at)assuredenvironments(dot)com
http://www.AssuredEnvironments.com
###