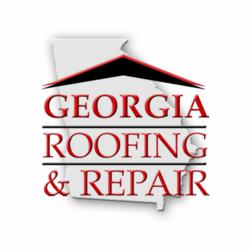 Investments in our Employees and Operating Systems has insured the best Customer Experience possible
Atlanta, GA. (PRWEB) January 19, 2012
Ga Roofing & Repair has become the #1, "One-Stop Shop" for new construction, restoration, and repair work for consumer's exterior as well as interior needs. From Residential to Commercial, there is no job too big or too small for them to handle. They're on the cutting edge of all industry standards from manufactured materials, safety procedures, and installation techniques; as well as the leader in water testing technologies. They stand on top of their work as well as offer advice on what to look out for when shopping for a qualified contractor.
Here are a few tips they recommend to consider before hiring a contractor:

For Asphalt Shingle Re-Roof or Roof Repair, make sure that the company operates locally and will be around for many years to service your Home Repairs if needed. Ask for a copy of their business license and proof of insurance to ensure they are, in fact, a local Roofing Contractor.
Ga Roofing & Repair is based out of Atlanta and hires only local experienced Atlanta Roofing contractors and salesmen. They provide all of their customers with a list of references as well as a copy of their business license and proof of insurance.

Make sure the company WANTS to talk
Many construction companies promise a call back within 48 hours…that's 2 days! A Home Repair or Commercial Roofing company that truly wants your business and stands ready to serve will guarantee a call back within the same day.
At Ga Roofing & Repair, they understand that their customers don't want to deal with answering machines and call backs any longer than they have to, so they make certain the customer speaks with a live person anytime someone calls the office!
Make sure the contractor knows how insurance companies work
Making an insurance claim and getting repair work paid for by an insurance company can be tricky. Make sure to hire a Roofing Contractor that knows how to navigate through the system from beginning to end and can provide testimonials of previous customers that they have done insurance work for in the past.
At Ga Roofing & Repair, they have licensed insurance adjusters on staff that can spot and identify Wind Damage or Hail Damage; and who are also ready to assist their customer's at the time of formal inspection issued by the insurance company. In addition, they use the same estimating software (Xactimate) that all major insurance companies use, so their cost will match up exactly the same time every time, making sure getting a new roof as well as any other home repairs as worry-free as possible.
Make sure any construction company considered is an accredited member of the BBB (Better Business Bureau) and has a good rating. Also, being a member of the NRCA (National Roofing Contractors Association) is a must!
Ga Roofing & Repair has taken time and pride in its industry and is a member of both of these organizations and as well as a member of an elite group of certified installers for top rated manufactured products such as GAF Shingles and Owens Corning Roofing products.
Everyone Says They Make Their Customers Top Priority…But Do They?
Managing a Commercial Roofing or Home Repair project for a client is not an easy job. Every customer is on a different schedule…getting materials delivered one day, crew showing up another day…and it all has to be perfectly synchronized so that the client is not inconvenienced any longer than they have to be.
At Ga Roofing & Repair, they have a state of the art Customer Relationship Managing (CRM) system that allows every employee and Roofing Contractor at their company to input any communication or update they have on one of their clients. This way, any associate at Ga Roofing & Repair knows in an instant what the current status of the project is and most importantly, any communication that is exchanged with their client is in the system. They don't just say their customer's are #1, they've invested into a step-by-step system that ensures every client has the best experience possible.
Their staff will assist with all of the customer's needs and offer the best solutions available for repair, replace, or new construction in the most cost-effective and timely manner.
"If given the opportunity to go to work for our client's, the hope is that our services will more than exceed customer expectations, and ultimately lead to the highest form of flattery, a referral to friends and family. Our goal is to Roof Atlanta one roof at a time!", says Jeff Weber President & Owner.
Below is a list of their services.
Residential Services and Materials Used:
Roofing (Asphalt Shingles, Wood Shake, Tile Roof, Clay Roof, and Metal Roof)
Gutters (4″, 5″ and 6″ Aluminum Gutters, and Gutter Debris Guards)
Siding (Premium Vinyl Siding and Fiber Cement)
Drywall
Painting
Flooring
Windows / Skylights
Doors
Commercial Roof Types:
Built-Up Roofs "BUR" (Coal Tar Pitch and Asphalt)
Single-Ply (TPO, PVC, EPDM, ..etc)
Modified Bitumen
Metal Roof Assemblies (Standing Seam, R-Panel, Flat Seam,)
Shingle Roofs
Let them go to work for you!
###