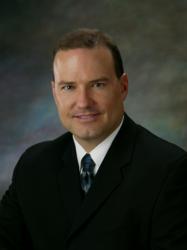 Plano, TX (PRWEB) January 18, 2012
Tim Houlne, CEO of Working Solutions, will speak at the ExperiPro 2012 Business Growth Summit on Wednesday, February 8, 2012. His presentation, "Expose Profitable Growth Opportunities," will help executives look past unforeseen challenges to leverage them into opportunities for their organizations.
Houlne has served as CEO of virtual call center leader Working Solutions since 2000. His expertise in call center services spans at-home agents, brick-and-mortar call center facilities and hosted contact center technology across various disciplines including sales, customer service, technical support and warranty management. Houlne is a frequent speaker for various industry forums and schools.
The Business Growth Summit brings together 5 top DFW executives as Opportunity Experts to demonstrate how opportunity sets truly great companies apart from the merely good ones. To learn more and to register for the event, visit the event website at http://www.experipro.com/2012summit.
About Working Solutions
Working Solutions improves return on investment and controls costs for contact centers by providing groundbreaking results through the right people and technology delivered at the right time. Working Solutions' services include Agents OnDemand, experienced at-home agents; WS iNet, a call center cloud technology platform; and PostQ, a comprehensive social media management and engagement tool. Founded in 1996, Working Solutions is now a leader in home-agent call centers and virtual call center technology that delivers first-class results that exceed those delivered in traditional in-house or outsourced call centers. For more information, visit http://www.workingsolutions.com.
###