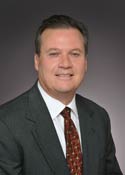 Throughout the year, we saw high-quality assets come to market that fit our conservative investment strategy.
Phoenix, AZ (PRWEB) January 19, 2012
Cole Real Estate Investments (Cole), one of the nation's leading investors in high-quality, income-producing retail, office and industrial real estate assets, announced it successfully completed approximately $2.5 billion of real estate-related acquisitions in 2011. After acquiring more than $5 billion of core real estate the past two years, the firm finished the year with nearly $10 billion of total real estate assets under management.
Based on its strategy of acquiring real estate assets that are subject to long-term net leases with creditworthy tenants, Cole added approximately $1.8 billion of single-tenant commercial assets, including $1.1 billion of single-tenant retail properties and $744 million of single-tenant office and industrial assets, as well as $611 million of multi-tenant retail assets and $109.4 million of commercial mortgage-backed securities (CMBS), in 2011. Overall, these acquisitions included 283 total properties, more than 15.8 million square feet of commercial real estate, and nine CMBS bonds.
"Throughout the year, we saw high-quality assets come to market that fit our conservative investment strategy," said Thomas W. Roberts, executive vice president and head of real estate investments at Cole. "We attribute our success in acquiring $5 billion of core real estate over the past two years to our world-class acquisitions team, top-quality legal and underwriting procedures, extensive relationships across the commercial real estate brokerage community, and ability to close all-cash deals."
Single-tenant retail acquisitions continued to be a primary focus for the firm. Noteworthy single-tenant retail acquisitions included a portfolio of 11 PetSmart stores in seven states for $74 million; 28 Walgreens in 17 states for $129.7 million; a Walmart Supercenter and Sam's Club in Douglasville, GA, for $32.8 million; and a Whole Foods and Sierra Trading Post in Reno, NV, for $18.3 million. Other well-known retailers added to Cole's single-tenant portfolio included Kohl's, BJ's Wholesale, Lowe's, CVS, Best Buy, hhgregg, LA Fitness, Office Depot, California Pizza Kitchen, Advanced Auto and Hobby Lobby. Of the $1.1 billion of single-tenant retail assets acquired, approximately $387 million occurred via sale-leasebacks. 
Cole also continued to be an active acquirer in the multi-tenant anchored shopping sector, where the majority of the revenue is generated from anchor and junior anchor tenants. Notable acquisitions included Camp Creek Marketplace in Atlanta, GA, for $76.4 million; Oxford Exchange in Oxford, AL, for $45.5 million; Kyle Marketplace in Kyle, TX, for $45 million; Winchester Station in Winchester, VA, for $26.9 million; and Midtown Park in Anderson, SC, for $25.6 million. The firm also added its first asset in Alaska with the acquisition of Dimond Crossing in Anchorage for $14.4 million.
Cole's portfolio of single-tenant, net-leased office and industrial assets grew to more than 70 properties by year-end. Notable acquisitions included the PetSmart headquarters in Phoenix for $102.5 million; a Walmart freezer/cold storage warehouse facility in Riverside, CA, for $91.5 million; a ConAgra Foods Distribution Facility in Milton, PA, for $28.5 million and the Medtronic office building in San Antonio, TX, for $32.9 million. The firm also completed the sale-leaseback of Apollo Group's University of Phoenix office complex in Phoenix, AZ, for $170 million in March.
"Office and industrial acquisitions were a focus for Cole this past year, and we were able to acquire a number of strategic and mission-critical corporate assets that met our acquisition criteria," explained Bob Micera, chief investment officer for office and industrial at Cole. "We are extremely pleased to add creditworthy and well-known corporations such as PetSmart, ConAgra, Medtronic, Hanesbrands and Walmart to our growing portfolio of office and industrial assets."
Cole continues to be one of the nation's leading acquirers of quality commercial real estate assets. According to Real Capital Analytics, Cole ranked No. 1 in the U.S. for all single-tenant acquisitions and single-tenant retail acquisitions during the past five-year period, as well as No. 1 for single-tenant office acquisitions, No. 2 for all retail acquisitions, No. 3 for single-tenant industrial acquisitions (excluding joint ventures) and No. 5 for all property-type acquisitions (excluding joint ventures) for the past 12 months.
About Cole Real Estate Investments
Founded in 1979, Cole Real Estate Investments is one of the most active acquirers of core real estate assets, managing one of the country's largest portfolios of retail properties. Cole primarily targets net-leased single-tenant and multi-tenant retail properties under long-term leases with high credit quality tenants, as well as single-tenant office and industrial properties. Cole executes a conservative investment and financing strategy designed to provide investors with the opportunity for stable current income and capital appreciation. Today, Cole-related entities own and manage more than 1,600 properties representing approximately 59.6 million square feet of commercial real estate in 47 states with a combined acquisition cost of nearly $10 billion.
Follow Cole on Twitter @ColeRealEstate and @ColeCapital.
Forward-Looking Statements
Certain statements in this press release may be considered forward-looking statements that reflect the current views of Cole Real Estate Investments and Cole's management with respect to future events. Forward-looking statements about Cole's plans, strategies and prospects are based on current information, estimates and projections; they are subject to risks and uncertainties, as well as known and unknown risks, which could cause actual results to differ materially from those projected or anticipated. Forward-looking statements are not intended to be a guarantee of any event, action, result, outcome or performance in future periods. Cole does not intend or assume any obligation to update any forward-looking statements, and the reader is cautioned not to place undue reliance on them.
# # #