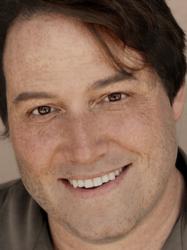 "Nobody is more knowledgeable in how to create a great customer impression than Micah Solomon--he truly wrote the book on the subject." Jens Severinsen
Philadelphia, PA (PRWEB) January 19, 2012
The keynote speaker has been chosen: Micah Solomon -- customer service and business expert and #1 bestselling author -- will be the featured keynote speaker for the Copenhagen Contact Center Conference 2012, March 15-16, 2012. Micah Solomon will share his 21st-century customer service and loyalty-building techniques and his timeless secrets for building the customer experience into a true competitive advantage when he gives the keynote address at the Hotel Scandic Copenhagen in Copenhagen, Denmark to the Contact Center Conference audience.
Attendees at the contact center event will have an opportunity to hear Micah Solomon, the author, expert, and international keynote speaker whom The Financial Post calls a "New Guru of Customer Service Excellence." They will learn his bottom-line friendly strategies for improving customer service and building guest loyalty by transforming everyday transactions into collaborative interactions. Solomon draws on lessons from the private and public sector – from Apple Computer to The Ritz-Carlton to Operation Smile to Google – including much from his own business-building background. His unusually visual and memorable presenting style will provide attendees with ways to strengthen their customer bond in order to assist the guests they are serving.
"Attendees at the Copenhagen Contact Center Conference know that the contact center is the #1 source of company impressions at the vast majority of organizations. There is nobody more knowledgeable in how to create a great impression that will truly build customer loyalty than Micah Solomon. Bringing Micah Solomon from the U.S. to keynote our conference is a way to learn directly from the man who really wrote the book on the subject." says Jens Severinsen, Partner, MBCE, the Conference organizer.
Micah Solomon is the author of the upcoming (May 2012) title High-Tech, High-Touch Customer Service and the author of the recent #1 customer service bestseller, Exceptional Service, Exceptional Profit: The Secrets of Building a Five-Star Customer Service Organization, and a sought-after keynote speaker, and customer loyalty, service, hospitality, and customer experience consultant. He specializes in creating exceptional customer service while keeping an unblinking eye on bottom line results. Solomon's techniques and achievements in customer service and entrepreneurship have been featured in Fast Company, Forbes.com, Seth Godin's worldwide bestseller Purple Cow, Retail Customer Experience, Retail Online Integration, Portfolio.com, Bloomberg BusinessWeek, Information Week, etc.
Micah Solomon has been chosen by Inc. Magazine in recent months in an expert capacity for their Customer Service Makeover and called on by Entrepreneur, The Boston Globe, Los Angeles Times, Bloomberg BusinessWeek, and other media outlets in similar roles. He appears and speaks on Wall Street Journal Radio, Forbes.com, and ABC and NBC television programming. He is a sought-after keynote speaker and adviser to corporations and professional organizations.
About The Conference : Visit http://www.mbce.dk.
About the Executive Workshop: Complete information in English on the Executive Workshop is available as well at the following link: http://mbce.dk/pdf/MicahSolomon_workshop.pdf
About MBCE (conference organizer): MBCE is an independent training and conference company within a wide range of areas - such as. management and employee development, business, economics, etc. MBCE has more than 15 years of experience to draw on and concept developed, hosted, marketed and organized more than 500 after the education, training and conference products both in Denmark and abroad. Feel free to contact MBCE Partner Jens Severinsen about any of the above: jens(at)mbce(dot)dk,
The Copenhagen Contact Center Conference runs March 15 & 16, 2012 at the Hotel Scandic Copenhagen in Copenhagen, Denmark
About Micah Solomon
Micah Solomon is a keynote speaker, customer service speaker and customer loyalty consultant, company culture guru, hospitality expert, entrepreneur, business leader and #1 bestselling author. He has been named by The Financial Post a "New Guru of Customer Service Excellence." He specializes in creating while keeping an unblinking eye on bottom line results. He built his company, Oasis Disc Manufacturing, from a one-man basement operation into a market leader in the independent entertainment field—a story well known to readers of Fast Company, Success Magazine, Inc. Magazine, Seth Godin's marketing bestseller Purple Cow, The Atlanta Journal-Constitution, and the other outlets where profiles and case studies about Micah have appeared. He was also an early investor in MacSpeech, the Apple-related startup recently acquired by Nuance. Solomon offers information and free resources at http://www.customerserviceguru.com and is the founder and "Dean" of the online resource, "College of the Customer."
For more information:
Micah Solomon, micah(at)micahsolomon(dot)com http://customerserviceguru.com or (484)343-5881(cell)
# # #