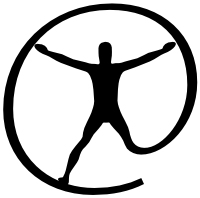 Blind Carbon Copy, a standard email feature, is a security, ethical and corporate morale risk
Bethesda, MD (PRWEB) January 24, 2012
Two new mxHero plugins, BCC Policy and BCC Usage, allow companies to block and/or monitor emails sent to previously undisclosed recipients. The process can be completely transparent to email users. Companies no longer need to risk damage that can be caused by hidden email communications.
The two plugins offer different strategies for dealing with BCC email. Companies can opt between the two or combine them.
The BCC Policy plugin works by blocking email sent to undeclared BCC recipients. The block can generate a reply message to the sender indicating that the email was blocked because of BCC usage. The plugin will apply to all emails sent regardless of the platform, ex. desktop, web or mobile.
The BCC Usage plugin allows BCC email to be delivered but also creates a silent copy that is sent to a pre-configured audit address. For example, if an internal email is sent to the CEO with an undisclosed copy (BCC) to an external address, a copy of that email can be sent to an audit address.
mxHero is an open source software platform that can be installed with any email system. mxHero extends email's capabilities through plugins managed by a simple and intuitive interface.
mxHero is being actively developed - the roadmap includes more than 70 functionalities, some unprecedented in email. The current release includes more than 15 plugins with the added benefit of visual reports of effectiveness.
Alexis Panagides, CEO of mxHero:
"Companies have always had to deal with the fact that email allows users to send hidden copies to third parties. More than a security risk, one can question its ethics and potential impact on company morale."
About mxHero:
mxHero Inc. (Delaware) is the child of IT industry veterans with over 15 years of experience in email specific technologies. It is in commercial deployment by several hosted email providers with the largest single installation carrying five thousand accounts.
mxHero is currently available in source format, a ready to run virtual appliance for VMware and other virtualization platforms and an automated installer for Ubuntu, Debian and Redhat Linux distributions.
###