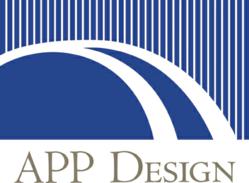 Itasca, IL (PRWEB) January 18, 2012
APP Design, a software development firm specializing in the design, development and integration of healthcare information exchanges, announced today that Sarah Koenig has been appointed Marketing Coordinator for the company.
In this role, she is responsible for researching new marketing avenues through various sources, preparing for industry conferences, trade shows and other events, creating marketing materials and other collateral, assisting with contract bids and more. Before joining APP Design, Koenig served as an Agency Relations Associates for the St. Louis Area Foodbank. She also has acted in a variety of volunteer roles for numerous community programs. Koenig received her B.A. in Anthropology/Sociology from Knox College in Galesburg, Illinois.
"Sarah's attention to detail and her ability to think outside the box are a great asset to our team," stated Robert Quinn, President of APP Design. "Her skills will help us better communicate to the healthcare industry our leadership in the design, development and integration of healthcare information exchanges."
About APP Design, Inc.
Founded in 1997, APP Design is a software development firm focused on reducing the administrative costs of healthcare, increasing user participation through E-Consent and building sustainable healthcare information exchanges through value-added services and administrative transactions. With extensive experience in healthcare EDI, the company delivers projects that process millions of administrative transactions 24×7. In addition, APP Design's vast library of interface and conversion modules enables its staff to quickly implement complex projects with proven and tested software, providing its client base with a confident commitment to high quality and unparalleled service. For more information, please visit http://www.appdesign.com or call 630-775-1144.
###