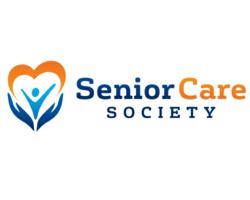 Lancaster, PA (PRWEB) January 19, 2012
There are over 34 million people in a caregiving role for a sick or elderly family member or friend. With this in mind, Senior Care Society, LLC has launched a new website that provides quality support to caregivers by addressing all of their needs in one place, including a compiled list of nursing homes, home health care providers and caregiver events. They also address pertinent caregiving topics in articles and on caregiver forums.
Senior Care Society aims to help caregivers at all stages of providing care with its free online resource. "Our goal is to help caregivers provide the best care possible by educating them and connecting them with local resources that can help guide them through what can be the most challenging, but most rewarding experience of their life," said Eric Wolfe, Founder and CEO. "I know first hand how overwhelming and confusing this experience can be as caregiver and I wanted to help others be better prepared for this life changing event," he added.
Senior Care Society enables senior care businesses, nursing homes, service providers and support groups to post events on their web site. This is a free service offered as part of their mission to educate and connect caregivers with resources that can help them. Events can be posted at http://www.seniorcaresociety.com/advertise.php .
Created as a result of a personal caregiving experience, Senior Care Society specializes in providing caregivers with free resources and tools through their online community; helping them maneuver through the caregiving experience. They offer assistance by making sure caregivers are equipped to provide their loved ones with the best possible care, allowing them to age with dignity.
For more information about Senior Care Society please visit their website at http://www.seniorcaresociety.com.
###