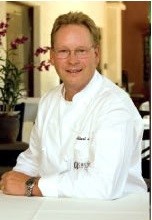 Rainbow Farm is a perfect venue to relax, experiment and enjoy cooking together.
Tucson, AZ (PRWEB) January 20, 2012
"Formerly specializing in women-only travel tours, Gateway Destinations' expansion into also offering customized tours in Europe for mixed genders was prompted by an increased interest by both men and women in specialty travel experiences. Some of our married female clients told us that their husbands wanted to join them, so we responded," stated Jan Acorn, owner of Gateway Destinations. "The appreciation for good food and good wine is shared by many and becoming more important in travel, so a partnership with a popular Tucson chef was formed to create a unique cooking experience in the English countryside," continued Jan Acorn. Entitled Cooking in the Cotswold's with Chef Albert Hall, this eight-day custom tour includes not only three cooking classes in an elegant farmhouse kitchen, but also numerous countryside sightseeing excursions including well-known public gardens, Oxford, Stratford-upon-Avon, Blenheim Castle and dinner in a local pub. In addition, "behind-the-scenes" dinners arranged by Chef Albert are included in London for two nights.
"Giving cooking lessons has always been one of my favorite things about being a chef," reflected Chef Albert Hall. "Rainbow Farm, my sister's country home in the Cotswold's of England, is a perfect venue to relax, experiment and enjoy cooking together. This is such a rich area of the English countryside which provides endless places to visit," added Chef Albert. "Ending our week in London with a personal kitchen tour and dinner in two restaurants gives everyone a taste of the exciting city life as well," he continued.
Travelers interested in this unique culinary experience may learn more about this specialty custom tour, by visiting Cooking in the Cotswold's with Chef Albert Hall or contacting Jan Acorn at 888-429-1242.
About Gateway Destinations
Gateway Destinations, LLC located in Tucson, Arizona, provides custom travel planning services worldwide with an emphasis on Europe, and creates specialty custom tours in Europe, and escorted tours for women.
###