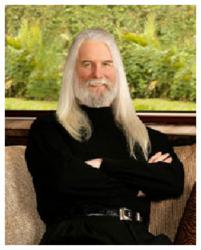 "I can't tell you how many book reviewers, fans and readers have said that this book should be made into a movie," said Marti Avila
Del Mar, CA (PRWEB) January 19, 2012
At a Childhelp meeting in Del Mar last week author Tim "Dr. Hope" Anders announced that he would give 100% of his January royalties derived from his parent's true love story,Everybody Calls My Father, Father, to Childhelp.
In the book, Dr. Hope, briefly touches on the child abuse that he suffered as a child and how his mother helped him through it by teaching him the power of forgiveness. In the back of the book is a page dedicated to Childhelp, which has many programs in place to help abused children. One of them is an anonymous national toll free hotline, 1-800-4-A-CHILD, that can be called if you suspect a child is being abused or neglected. Not only does that number appear in the back of this book, but it also appears in ten's of thousands of Dr. Hope's children's books as well.
Everybody Calls My Father, Father is a controversial true love story that exposes to the world the hardships and heartache that his mother had to endure, at the hands of the Catholic church, because of her secret and forbidden love. The character of a tenacious young woman, Bouvette Sherwood (the author's mother), who is a successful New York Broadway producer and actress, drives the plot.
In the mid 1940s Bouvette meets and falls in love with a charming alcoholic, Hughie Hewitt. He has a secret though, which he keeps from her during their intense courtship—he is a Catholic priest. For years their steamy romance and covert living arrangements are successfully hidden from the suspicious eyes of the church. After spawning two children their deception becomes increasingly difficult to conceal. Their love story unfolds into a kaleidoscope of intrigue, suspense, betrayal, and romance.
"I can't tell you how many book reviewers, fans and readers have said that this book should be made into a movie," said Marti Avila, from Alpine Publishing. "I remember seeing the "Thorn Birds" (the second most watched "miniseries" in television history) years ago and loved it. Everybody Calls my Father, Father is along the same lines but this story is based on a true story and offers so much more."
About Tim "Dr. Hope" Anders: Dr. Hope is an award-winning children's book author who also writes books for grownups. For more information about him go to http://www.DrHope.com.
For further information
please contact:
Marti Avila, Alpine Publishing, Inc.
Email: info(at)alpinepublishing(dot)com
Phone:760 728 3161 Fax: 760 728 3394
Cell Phone: 760 525 3392
###