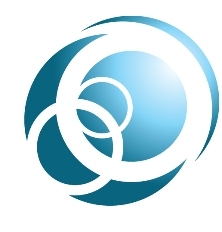 We see Tradesmen, online perfume stores, photographers, mortgage brokers, travel agents and even herbal supplement stores all bringing in a lot more business from the Internet than they do from traditional advertising
Perth, Australia (PRWEB) January 18, 2012
Perth SEO Company Oracle Digital have today announced that the looming second financial crisis that is being predicted by leading economists, will provide greater opportunities to enterprises that establish themselves online.
The World Bank has recently forecast a 3.6 per cent annual global growth for the next two years, however this has been significantly downgraded to 2.5 per cent this year, and 3.1 per cent in 2013.
The Global Economic Prospect report has stated, "The world economy has entered a very difficult phase characterised by significant downside risks and fragility."
The warning comes at a time when online stores are seeing an all time high in traffic and sales, both in small and large enterprises alike. The recent Black Friday sales in the USA saw $816 million in online sales, making it the biggest turnover day in 2011, and it was also a 26 per cent increase from the same day in 2010.
James Corby from SEO Company Oracle Digital states, "Consumers are looking for small pleasures in times like this, and they can find cheaper products online so that's where they will buy. Most people are really feeling the pinch, and there has been a huge trend emerging in products with small micro payments that are turning over some serious funds in the online space."
It's just not the small ticket items that are making an impact in online sales, with general consumables such as groceries also seeing a large upswing in sales.
Corby continues, "Where seeing a large cross section of businesses who are reaping the rewards because of their online SEO and marketing efforts right now. We see Tradesmen, online perfume stores, photographers, mortgage brokers, travel agents and even herbal supplement stores all bringing in a lot more business from the Internet than they do from traditional advertising."
With such a forecast slowing of the economy many businesses that avoid the online world to generate new business and nurture existing relationships do so at their own peril.
Online marketing involves search engine optimisation (SEO), paid advertising such as Google Adwords and Facebook advertising, and Social Media Marketing.
Oracle Digital are a Perth SEO Company and offer a range of professional products and packages designed to assist businesses getting found on Google. To find out further information then please call them on 1300 899 851.
###