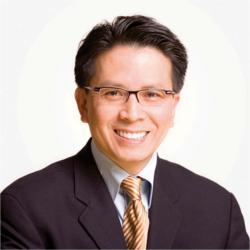 Huntington Beach, CA (PRWEB) January 21, 2012
The Image Center responds to a recent LA Times article titled, "Is it time to Ban Cosmetic Surgery?" which demands society to look at the most current information about breast implants.
Dr. Peter Newen from The Image Center in Hungtington Beach, California says, "It is conventional wisdom that the American public is more apt to respond to an acute event. It is easy to be shocked and horrified when presented with a negative newsworthy item and automatically respond by proposing a broad sweep of legislation." After a recent article was published titled "Is it time to ban cosmetic surgery?" there is a calling to look hard at the real facts about breast implants to conclude that its not as scary as its made out to be. This article suggests that cosmetic surgery should be outlawed because of a recent discovery of faulty breast implants made by now bankrupt French firm Poly Implant Prothese (PIP).
Dr. Newen says, "The American public has always had a love-hate relationship with cosmetic surgery. News Guide's article titled, "Is There a Social Demand for Beautiful People?", talks about the audacity some television reports have for criticizing Hollywood celebrities attending last week's Golden Globe Awards, and their decision to have plastic surgery to improve their image. There is a significant portion of the population that objects to the modification of the human body. Whenever there is a news item that links cosmetic surgery with a negative outcome, it would be seized upon as clear and convincing evidence that cosmetic surgery is bad and should be banned."
Dr. Newen says, "How easily history is forgotten, of how silicone breast implants were banned from cosmetic surgery use 14 years ago. Ever since the FDA imposed this moratorium, there was not a single piece of scientific evidence, besides the anecdotal evidence, that silicone implants caused any significant health issue. During the 14 year period, the silicone gel implants were still being used in the rest of the world. In 2006, the FDA relented and allowed the use of the new cohesive silicone gel breast implants for cosmetic purpose."
Take a look at the PIP (Poly Implant Prothese) breast implant problem in detail. The main concern is that PIP used industrial grade silicone gel material as a filler for their breast implant. It is believed that because of the combination of 1) presence of the industrial grade silicone gel and 2) that the PIP implant shell had a higher likelihood of leakage that a near panic has occurred.
After examining the current scientific data on the rupture rate of PIP implants, such as a study conducted by the Harley Medical Group, it is unclear whether it is 1%, which is similar to other breast implants from other manufacturers or 5%, which is significantly higher. There is also a rate quoted by a variety of news outlets as high as 10%, given by Fazel Fatah, one of the members of the government-commissioned panel investigating the scandal. But the highest rate that was reported from an isolated clinic is based on 7 ruptures on 108 implants according to the Transform Cosmetic surgery group. The 10% rupture rate is eye catching but is again anecdotal evidence and does not have much scientific validity since investigations are still underway.
Dr. Newen also suggests that the other concern is the presence of industrial grade silicone inside the PIP implants. This is clearly a significant deviation from the standard that is required in the making of the breast implants. The legality and ethical issue of this action definitely should be addressed by the appropriate governmental authorities. However, this should be looked at in the context of the fact that a significant number of patients within the U.S. and abroad undergo injections of liquid silicone into their face, lips, hands, and breasts every year. This practice is considered inappropriate and inadvisable due to the disfiguring nature of these injections in the long run. In the vast majority of these cases it is not recommended to remove the silicone in the distorted areas because the excision of these areas usually would result in greater deformities or would require a significant amount of reconstructive surgery, which even in the best case scenario would result only in a very minimal cosmetic improvement. Most of these patients usually refuse treatment when the treatment options are explained.
Dr. Newen states, "the main question that the American public should be asking is, how does this affect us? The reality is that PIP began selling breast implants in 1996 which is 4 years after the FDA imposed a moratorium on silicone breast implants for cosmetic purpose. Therefore one can deduce that any American woman who had surgery within the U.S. would not have gotten PIP silicone breast implants."
Dr. Newen states, "The fear and concerns currently experienced by those who have PIP silicone implants in their bodies should not be minimized, but there is no cause to fan the flame of fear to further the individual belief of whether cosmetic surgery is appropriate or beneficial." A study published in 2006 conducted by the University of California, Los Angeles, titled Interest in Cosmetic Surgery and Body Image, indicated a survey in which 71% of women and 40% of men expressed interest in cosmetic surgery. Dr Newen added, "It is unwise to respond to an unethical act by a single company with such a provocative question as 'Is it time to ban cosmetic surgery?'" The appropriate scientific data should be examined in order to make informed decisions as to what is within the realm of personal choice and what is clearly detrimental to the patient's health. In conclusion, the public should learn to investigate and separate fact from opinion within an article in order to form a proper conclusion.
Peter Newen, M.D.
The Image Center
DrAhn (at) ImageCenter (dot) info
714-230-2430
http://www.ImageCenter.info
"We Support The H.O.M.E. Foundation"
About The H.O.M.E. Foundation:
The Helping Others Means Everything, or The H.O.M.E. Foundation, is a not-for-profit organization dedicated to helping our Family of Charities. Frank Verdugo, President of The HOME Foundation, wants to help as many worthy charities as possible as they struggle during these tough economic times. Frank Verdugo helps raise funds through luxury dream home raffles, prizes, and high profile celebrity events in Hollywood... "Our mission is to help charities reach their fundraising goals and to bring awareness to their praiseworthy causes." Please visit our Dream Home Raffle at: http://www.HOMEFoundationRaffle.com and http://www.facebook.com/HOMEFoundationRaffle.
# # #