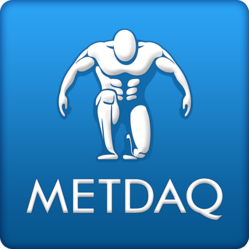 METDAQ is just the beginning of our business. We are going to launch another two startups, the name and activities of which we are not ready to talk about now, but they are going to be know-how projects."
North Miami Beach, FL (PRWEB) January 23, 2012
The METDAQ Metallurgy & Metalworking B2B web portal is proud to introduce a new functionality to make it easier for their clients to share the news about Metdaq.com. Users of Metdaq.com will be able to import their contacts from their own personal and business email accounts like Outlook Express, Yahoo Mail, and Gmail and send them an invitation to join Metdaq's trading platform.
METDAQ wants all of their users to have the best possible experience when they are on their site. For this reason, they have done some things on their site to improve the user friendly features that are available.
In an exclusive interview, Alex Stolfat of METDAQ answered several questions during a question and answer segment. Interestingly he was asked where the idea for the creation of METDAQ was born and he stated, "The idea was born after some analysis of current world macro-economic situation, especially in the mining and metallurgy sector. We were able to see the need for a creative, new B2B metal site that brings clients the latest IT Technologies and allows users to communicate and trade on one of the most profitable industries (Metal) today." This led to the launch of Metdaq.com on September 1st, 2011.
When asked the next question of where the company originated from, Mr. Stolfat noted that it originated in Hong Kong because of the favorable investing climate, but he also noted that there was not necessarily a certain regional base as they are a global company. However, he would not release any information about any current investors stating, "It is a commercial secret." He did, however, mention that the investment for METDAQ was more than one million USD.
Stolfat also stated, "METDAQ has its own development team, which consists of qualified designers, developers, engineers and others," when he was asked about who developed the site. With over 200,000 visitors to Metdaq.com since the initial launch date, Metdaq.com is a worldwide oriented site that has focused on becoming one of the leading B2B web portals for businesses in the metal industry. When asked why the company chose the abbreviation METDAQ Mr. Stolfat explained, "Metallurgy Data Acquisition, abbreviated METDAQ, reflects site's main task: to connect metal suppliers with buyers, or in short, to make some acquisition of metal products through Metdaq.com. We wanted buyers and sellers to have the opportunity to come together to trade through Metdaq.com"
Stolfat was also asked about the future of the company. He expressed excitement but stated, "It is a commercial secret. We will surely inform all our members about new features once they are available." As for the future of METDAQ, Stolfat was hesitant to disclose too much information about future projects but stated, "Metdaq is just the beginning of our business. We are going to launch another two startups, the name and activities of which we are not ready to talk about now, but they are going to be know-how projects."
About METDAQ
METDAQ specializes in bridging the gap between supply and demand of metal products. The online portal is a place where buyers and sellers of metal and metal products can come together to discuss their needs. The state-of-the-art website provides a platform for buyers and sellers to interact and communicate right from the site. METDAQ offers tools such as internal messaging, audio and visual chat, and other instruments which make it easy to trade between individuals or businesses.
The goal of METDAQ is to make an online trading platform which is globally recognized as a way to provide opportunities within the metal industry for large and small businesses anywhere in the world.
###